For a business organization, public institutions, academic facilities, and other similar organizations, sign-in sheets are very important to keep track the attendants. It keeps the record of phone number and email addresses which are useful in getting feedback from customers and visitors. Through the feedbacks, the institution can tell where to improve and what services to maintain. Sign-in sheets require that the customers/visitors leave their names and contact information among other necessary information.
On the other hand, sign-up sheets are necessary in cases where you are trying to get volunteers, or you are assessing how whether your visitors/ customers will be interested in a certain idea or event. Interested persons will be required to participate in a certain activity or agree to receive information about the event or anything similar.
Tips to Consider When Creating a Sign-up or Sign-in Sheet
Regardless of whether you are creating a sign-up or a sign-in sheet, here are some factors to put in mind:
Keep your sign-in or sign-up sheet short and to the point.
If you plan to make your sheet long, inform people upfront so that they can plan accordingly.
Maintain a clean and simple design
Focus on the sheet's function. Before taking it out to the people, test it to make sure that it serves its purpose.
For sign-up sheets, keep the questions simple.
Make the intentions of your sign-up sheet clear
Have a thank you message at the end of your sign-up sheet.
Sign-up/Sign-in Sheet Templates for Excel®
Sports Sign-up Form Template
Appointment Sign-Up Sheet Template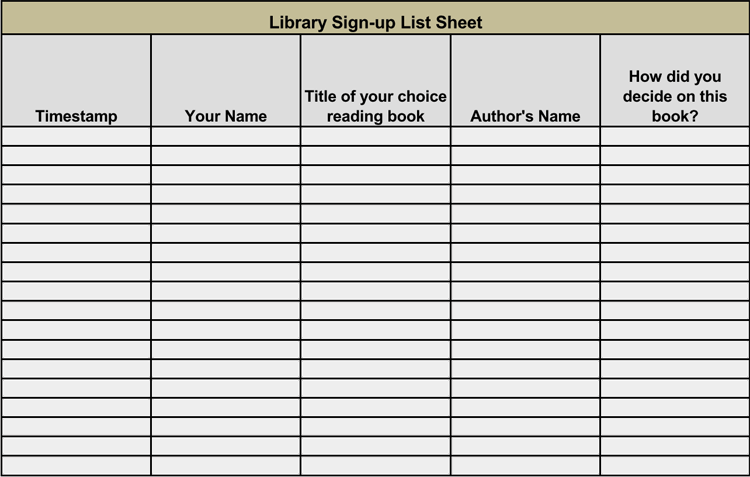 Sport Sign Up Sheet
Volunteer Sign-Up Sheet Template
Party Sign-Up Sheet Template
Potluck Sign Up Sheet Template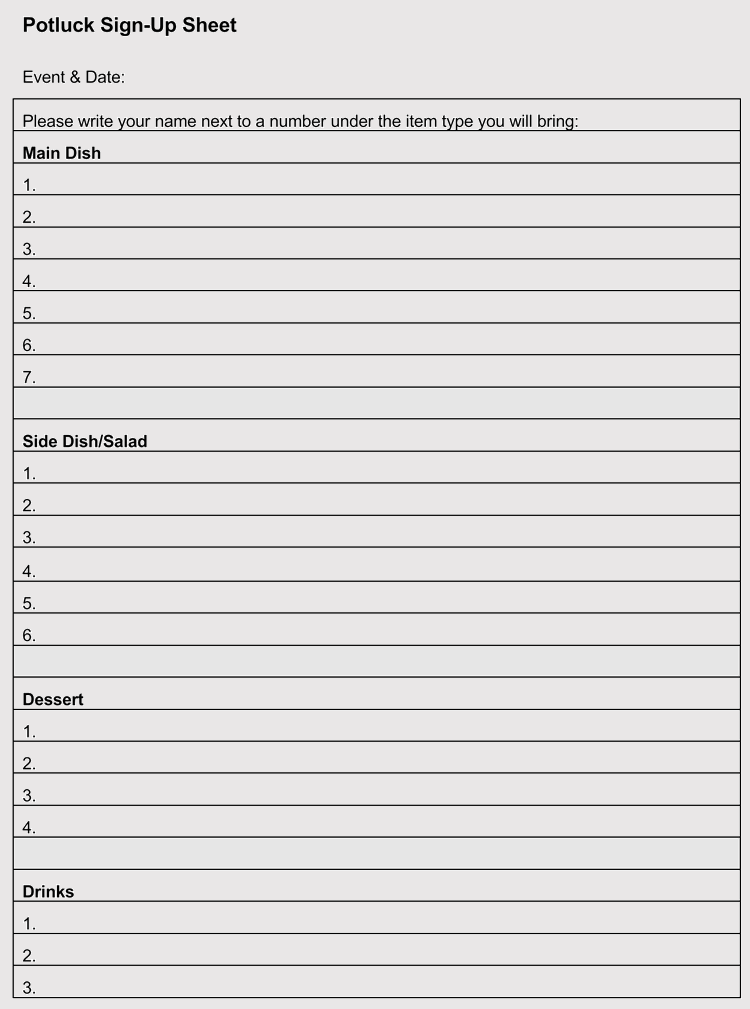 Volunteer Sign-Up Sheet Template for Microsoft Word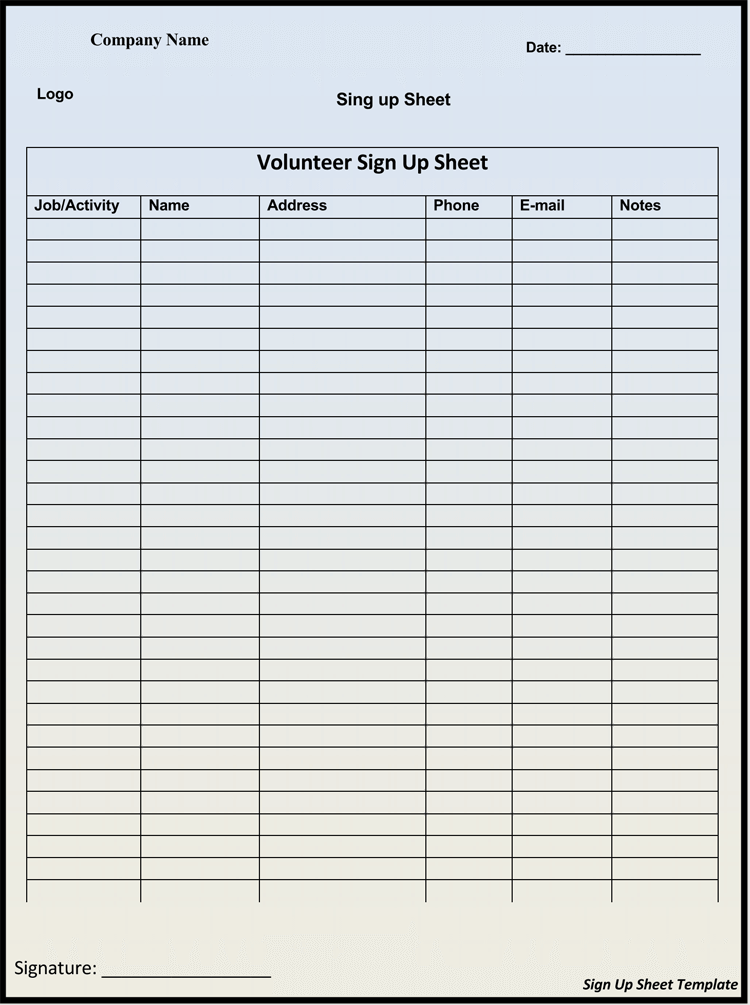 Conclusion
Sign-in and sign-up sheets are very important in getting feedback from your customers or visitors. The tips above help you to create better ones.