Just like every website is asking you to sign up with them, this culture has fast spread into the business world. Whether it is a workplace party, competition or a con, there will be the need to sign up in order to claim benefits such as allowances and information. The best way to achieve this offline is by use of a signup sheet template. Whether you will provide the signup sheet for free or at a cost you will need a good one for your particular need.
Whenever you desire to create a list of prospects or even attendees of your event or your organization, you will need a good sheet that can be easily derived from a sign up sheet template. Our templates come in a number of different designs in order to suite your needs.
The importance of a signup sheet template is that you will be able to ask for the relevant details from people and have no regrets of excluding a column once the attendees have already left. The common things to include as column titles are names and contact details. The sign up sheet template lets you manage the information on the final sheet with ease. The templates are available in Microsoft® Word so you do not need to worry about the formats. Although there templates available in other document formats, they are usually not relevant compared to what we offer. The sign up sheet templates are very important for both internal and external data collection and management to any organization. Do not be left out is smart ways of getting the signup details of your employees or clients. You can customize the template, download it and print for use in less than 5 minutes.
Party Event Sign up Sheet Template for Microsoft® Word :
---
Club Sign up Sheet Template PDF :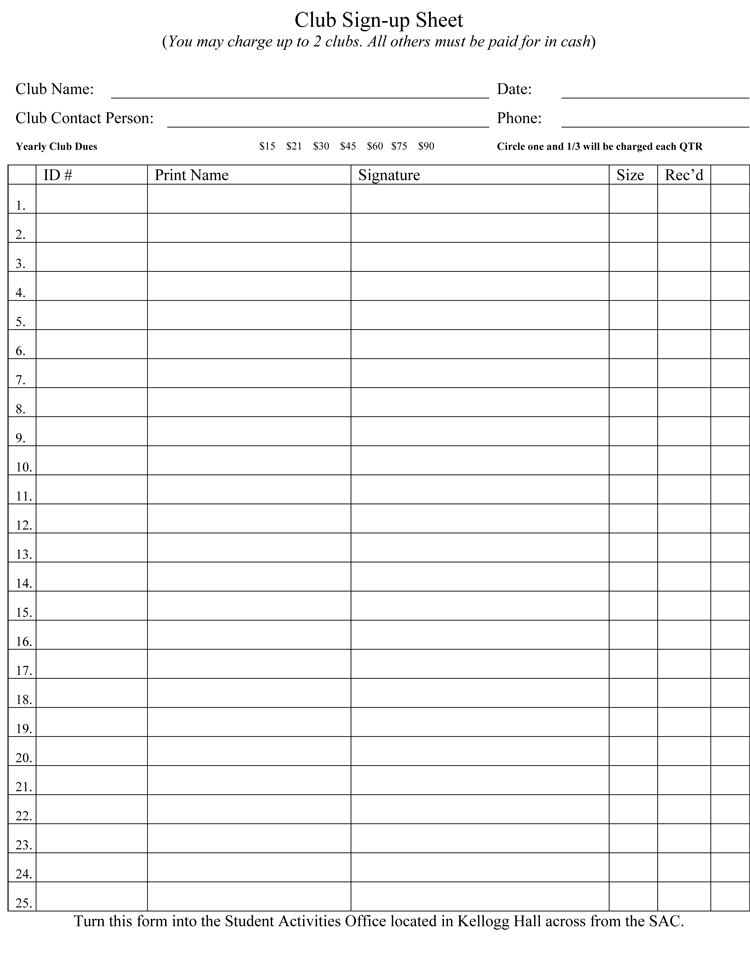 ---
Potluck Sign Up Sheet Template :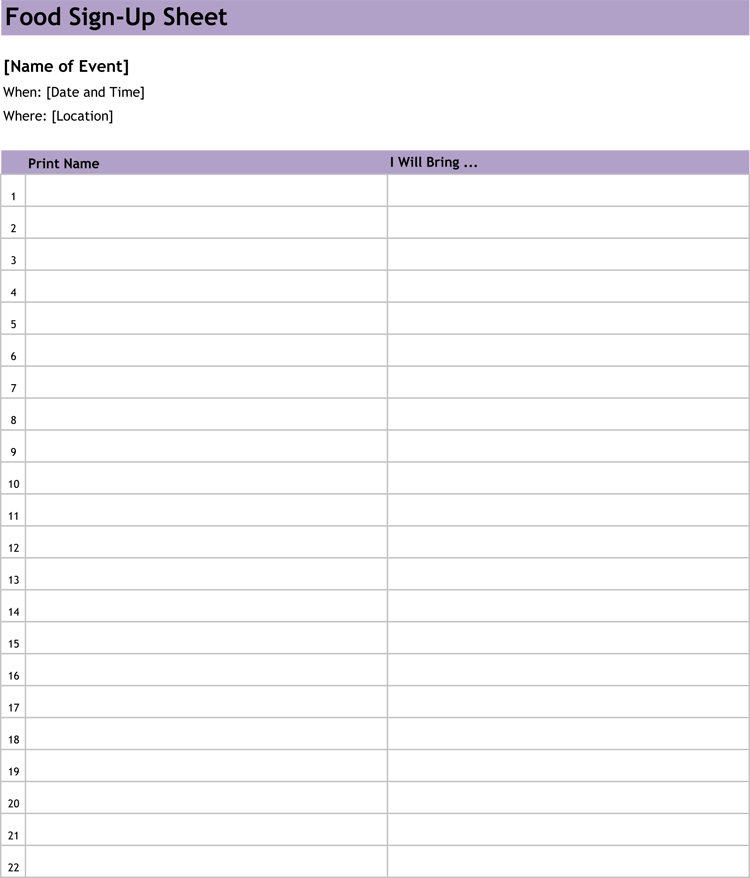 Potluck Signup Sheet Template PDF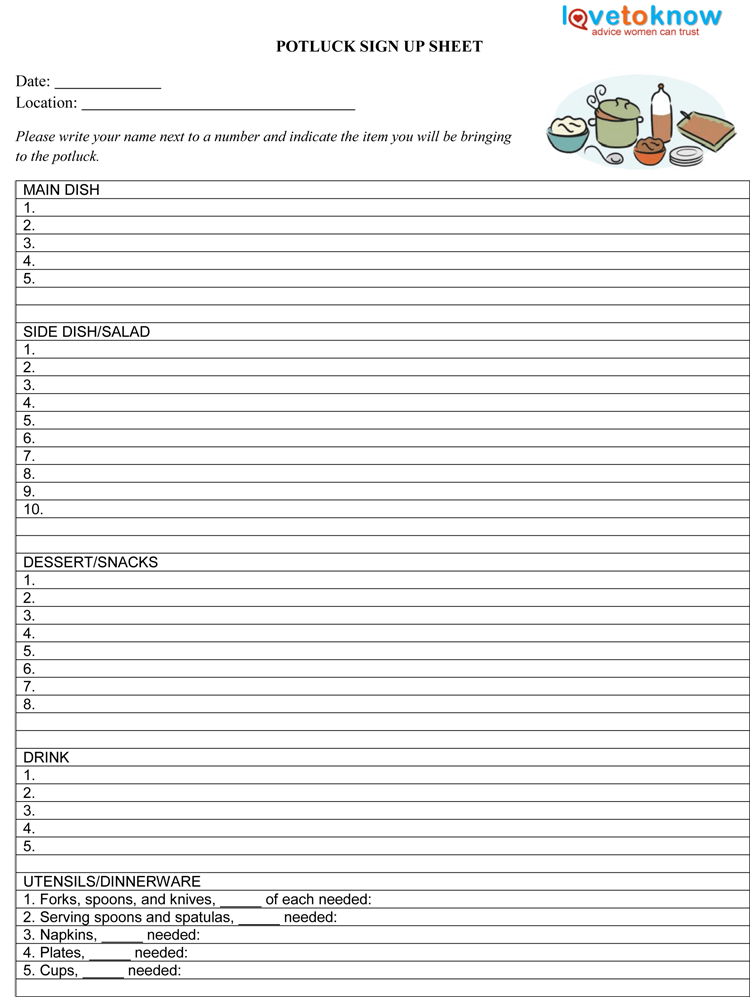 ---
Picnic Sign Up Sheet Template PDF
---
Volunteer Sign Up Sheet Template for Excel®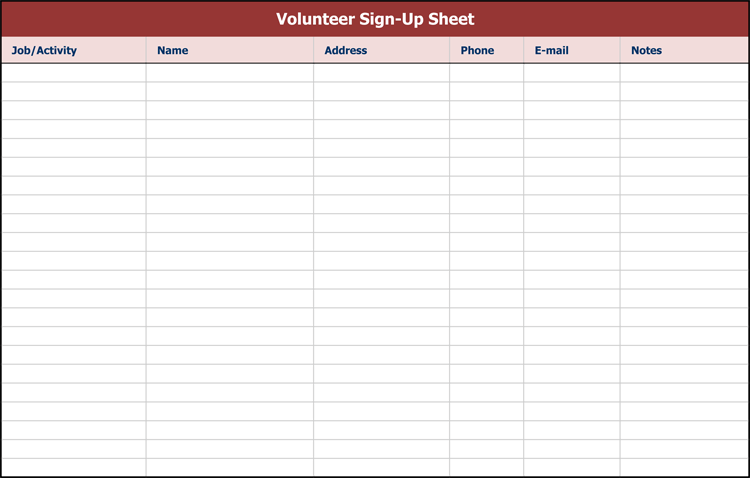 ---
Sports Sign Up Sheet Template for Excel®
---
Weekly Signup Sheet Template