Various corporations, private foundations, and Individuals dispense grants to non-profit organizations for running programs, services, staff remuneration, and expanding the office space. Usually, grants are distributed to non-profit organizations based on a given area of interest. Therefore, you must research the requirements for a particular funder before addressing a funding request letter.
For most Funding corporations or foundations, typical funding requirements include reference letters from supporting organizations, being accredited as a 501(c )3 non-profit organization, and having a list of an active board of directors who help run your organization.
In the present world, most foundations prefer that you send a letter of inquiry or a proposal letter first instead of a full grant proposal package. This applies especially where you are approaching the organization for funding for the first time. The argument behind this is that it is faster for a non-profit organization to create an excellent first impression of possible funding ideas with a brief one-three-page letter rather than a complete proposal. In any case, the foundation has to approve that your project is good enough for its funding goals and priorities first before they ask you to send your full grant proposal package.
This article provides a comprehensive guide on how to write an effective grant inquiry letter, what it should contain, tips for constructing the grant request letter, and numerous samples and templates for your reference.
Elements of a Great Grant Request Letter
Different funders may require you to present your grant requests using particulars formats. However, most grant applications adhere to certain standard elements. These include the following:
Executive summary
This provides a brief overview of information about the organization, its ability to complete the project, needs, action plan methods, and how those served will benefit.
Organizational background
It includes a brief description of the institution regarding demographic location, mission, vision, relationship to the service area, and past project accomplishments in the given area. Usually, this information establishes credibility.
Needs assessment
This is an outline of the problem statement or the need for funding. The needs assessment should be linked to the funder's goals and priorities.
Program goals and objectives
This section establishes the projected outcomes and benefits in quantifiable terms.
Implementation plan
Includes a brief description of the methods that will be put in place to ensure the set objectives' achievement. Usually, a timeline and a description of staffing needs are included.
Evaluation plan
Provides a criterion for determining the project's success either at short-term points or at the end of the project.
The sustainability method/ future funding
This section outlines how the project effort will continue once the grant depletes or how expenses that are not supported by the grant will be covered.
Budget
Include a budget plan/costs covered by the funding source and how the costs were determined.
Attachments
Other funders may require you to attach items such as personnel resumes, letters of support, or proof of 501(c )3 status.
Use the following steps to construct an excellent grant request letter that will help you create a good first impression for your funders and help you receive funding for your non-profit organization.
Write the date
Record the actual current date if you are sending your letter via email or mail immediately. Else, postdate your letter to match the actual mailing date. It is also essential that you give the funding foundation enough time to vet and respond to your request. Thus, it is recommended that you send your letter three to six months before you need the money or item, so the funder has enough time to consider your request.
Write the opening address and the full mailing address
While writing the letter, use the correct and professional personal title of the recipient. You may contact the company or do online research to counter-check the gender, the job title of the contact person, and the corporation's current mailing address.
Salutation
Make use of a professional salutation before the recipient's title. If you already know the recipient, you can use their first name after the salutation. However, if you don't have a personal relationship with the contact person, use their surname after the salutation. Since the letter is business correspondence, use a colon after the salutation and not a comma.
Begin the letter with three bulleted introductory sentences
There are two major approaches to writing these introductory sentences;
Start your letter using accurate, astounding facts about your target benefactors of the goods or services you are requesting.
Another approach is by stirring the reader's memory and connecting him/her to a memory that they loved and experienced personally. If you decide to use this approach, ensure that the memory starts out sad but ends happily.
Note that your introductory paragraph should be eye and mind catching to ensure that the reader keeps reading.
Using a few sentences, introduce your non-profit organization to the reader
Briefly describe your organization structure, whether non-profit, private operating foundation, or membership association, and provide an overview of your target population or the beneficiaries of your project.
Problem statement
In one paragraph, using a few sentences, explain to the reader why you really need the requested funding, items, or services.
State the measurable objective the donation will help you achieve
Using one to three sentences, state the plans you will take to ensure that organization lives up to its end of the donation through a quantifiable objective.
Include a reason- why you chose the particular company and point to your organization's knowledge
Current advances in technology have made it possible for us to find almost all the necessary information relating to a company that can play to our advantage. Therefore, use the internet to do your research on the funding organization and share two or three positives about the company in writing. This may include your knowledge of any awards or accolades that the company received or any project they are doing to help shape the community at large.
Show your gratitude and appreciation for the donation
In a few sentences, explain to your recipient how a donation from their organization helps create a partnership in promoting corporate social responsibility at large.
Closing paragraph
Use the closing paragraph to provide your organization's contact information if the recipient needs clarifications or has further questions. Remember to include a timeline- when you need to have the goods, services, or funds in place. This helps in decision making for the funding corporation. Sign off your letter using a professional and respectful closing remark. Examples of the closing tag include; "Respectfully, Hopefully, or Sincerely."
Free Grant Request Letter Templates & Examples
You are stuck on what subtler points to include in your grant request letter to increase your chances of getting a funding request? Download our premium, professional, free customizable, and printable Grant Request Letter Templates to help you create and generate a great letter for your funding request.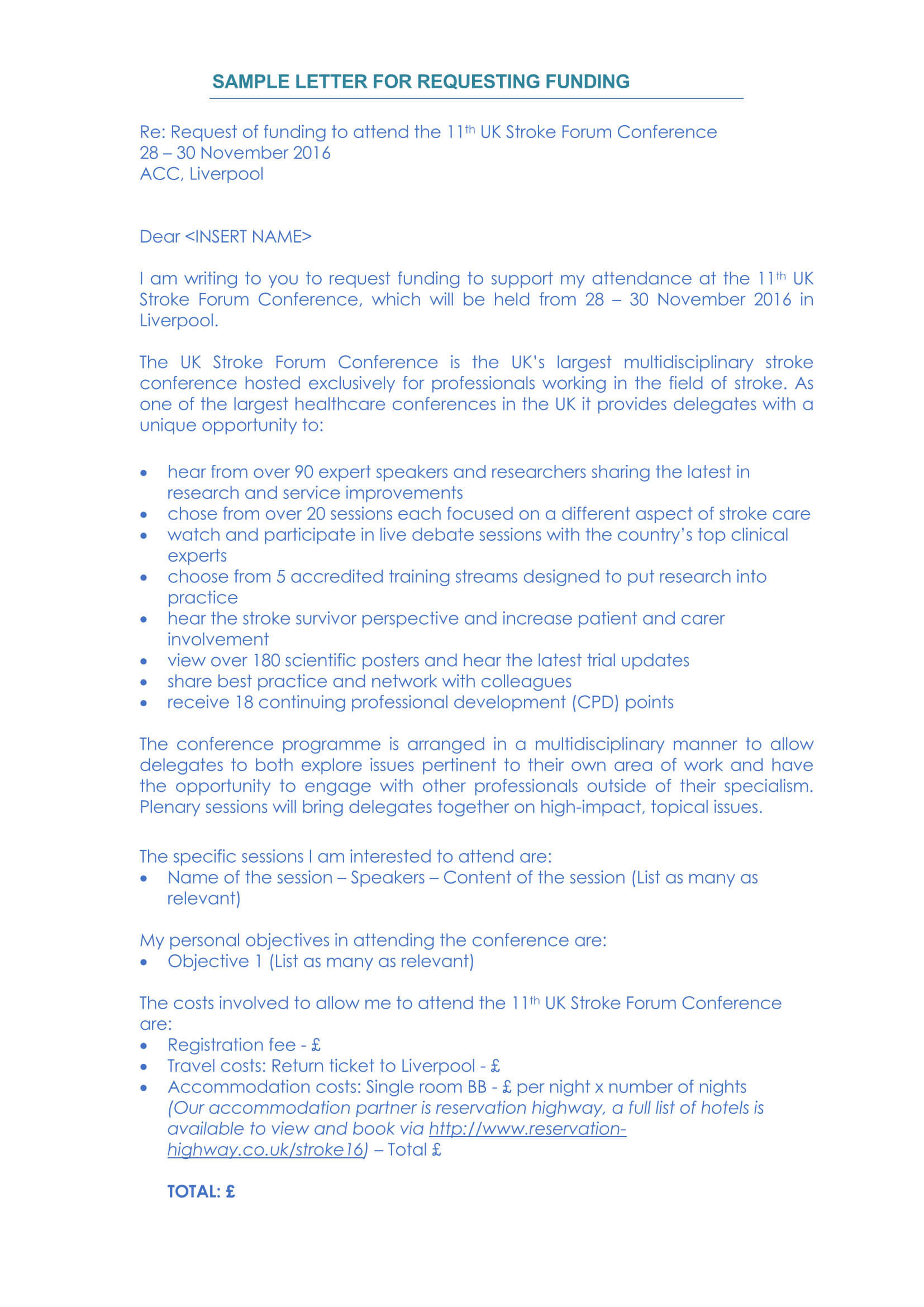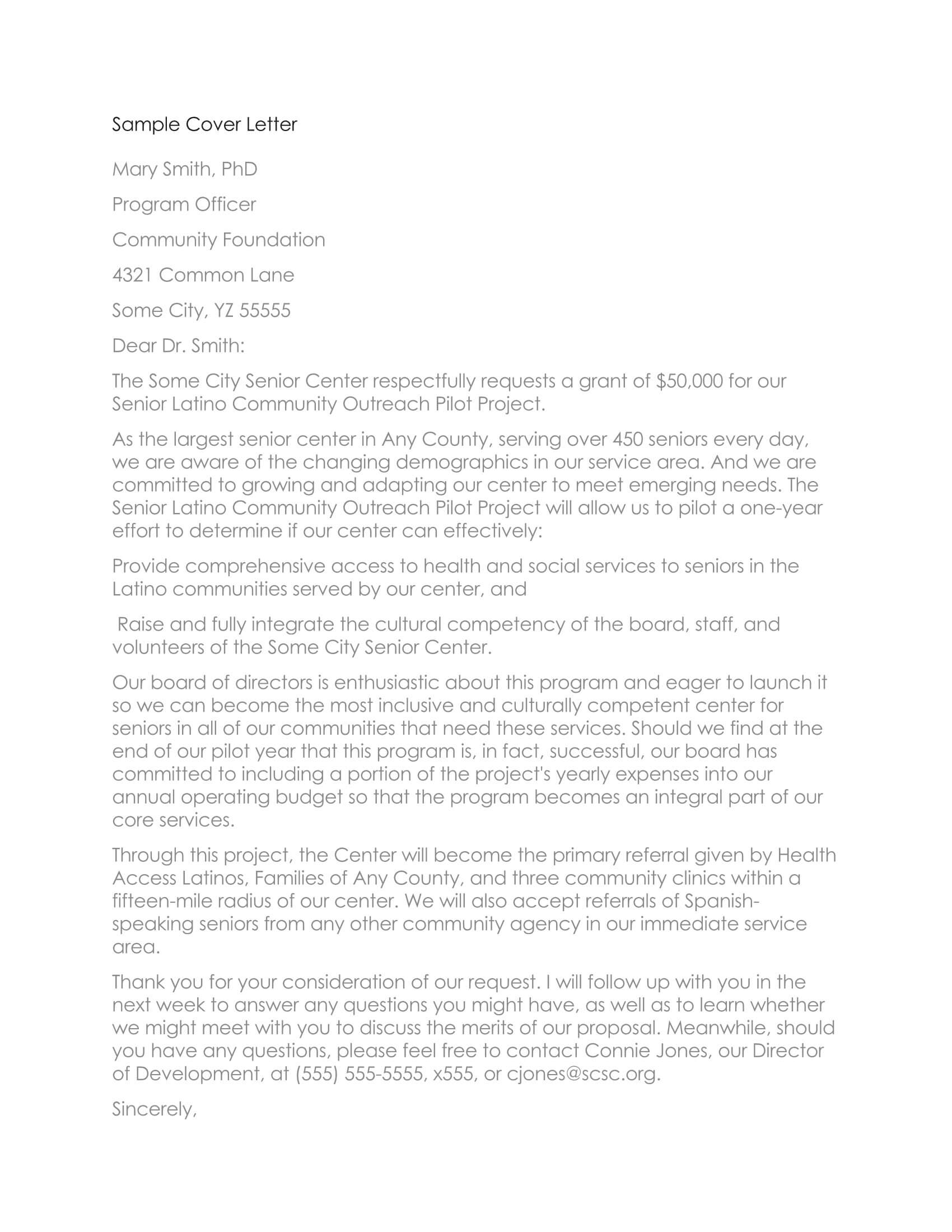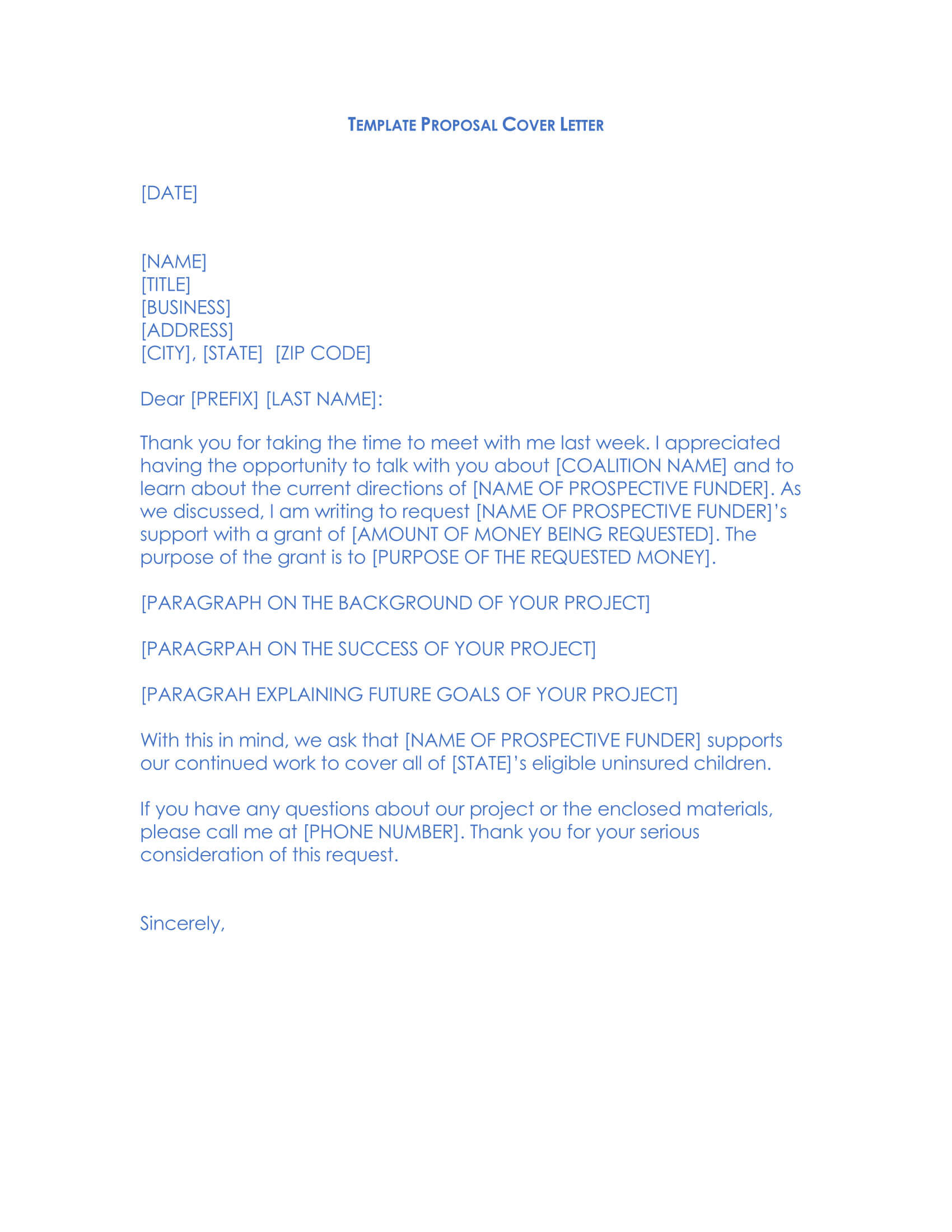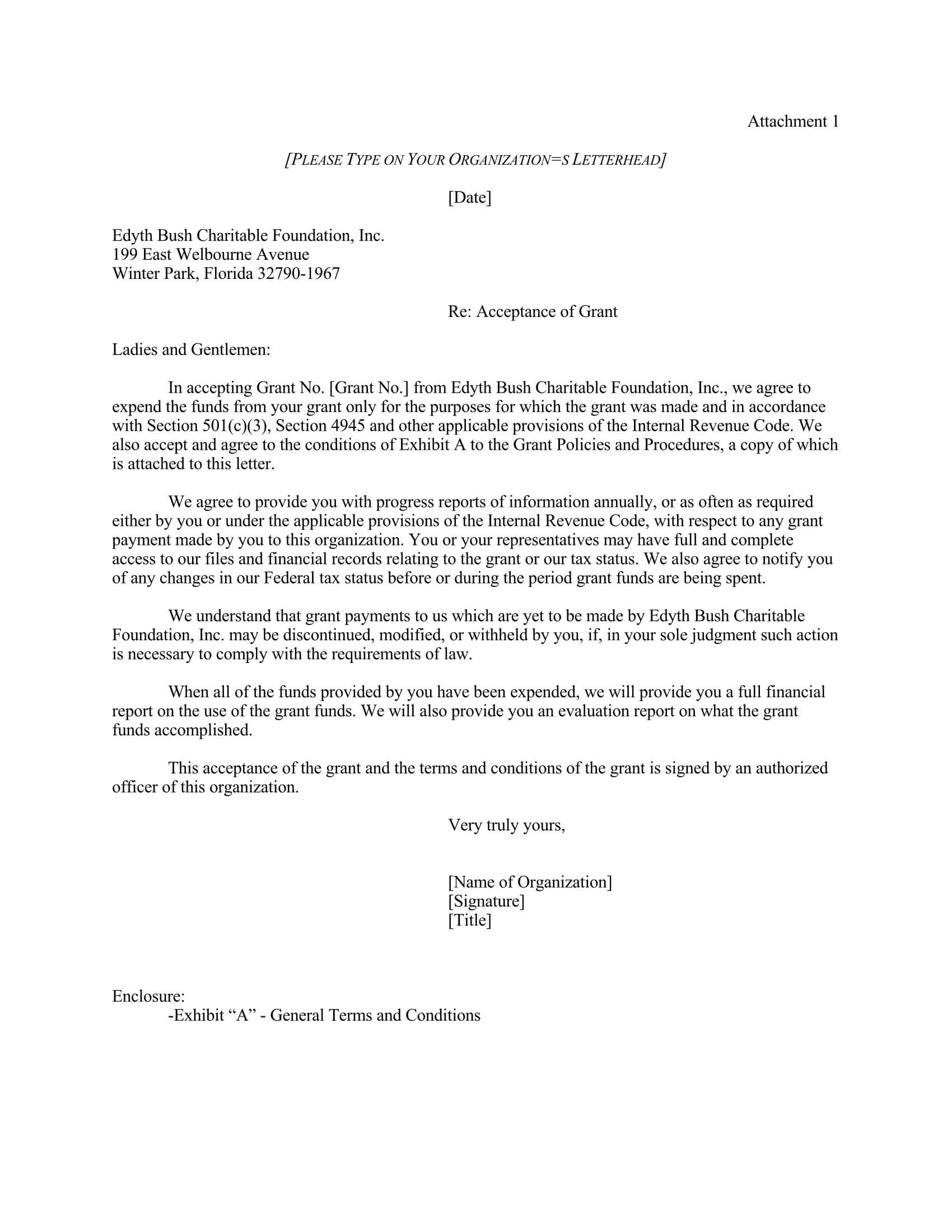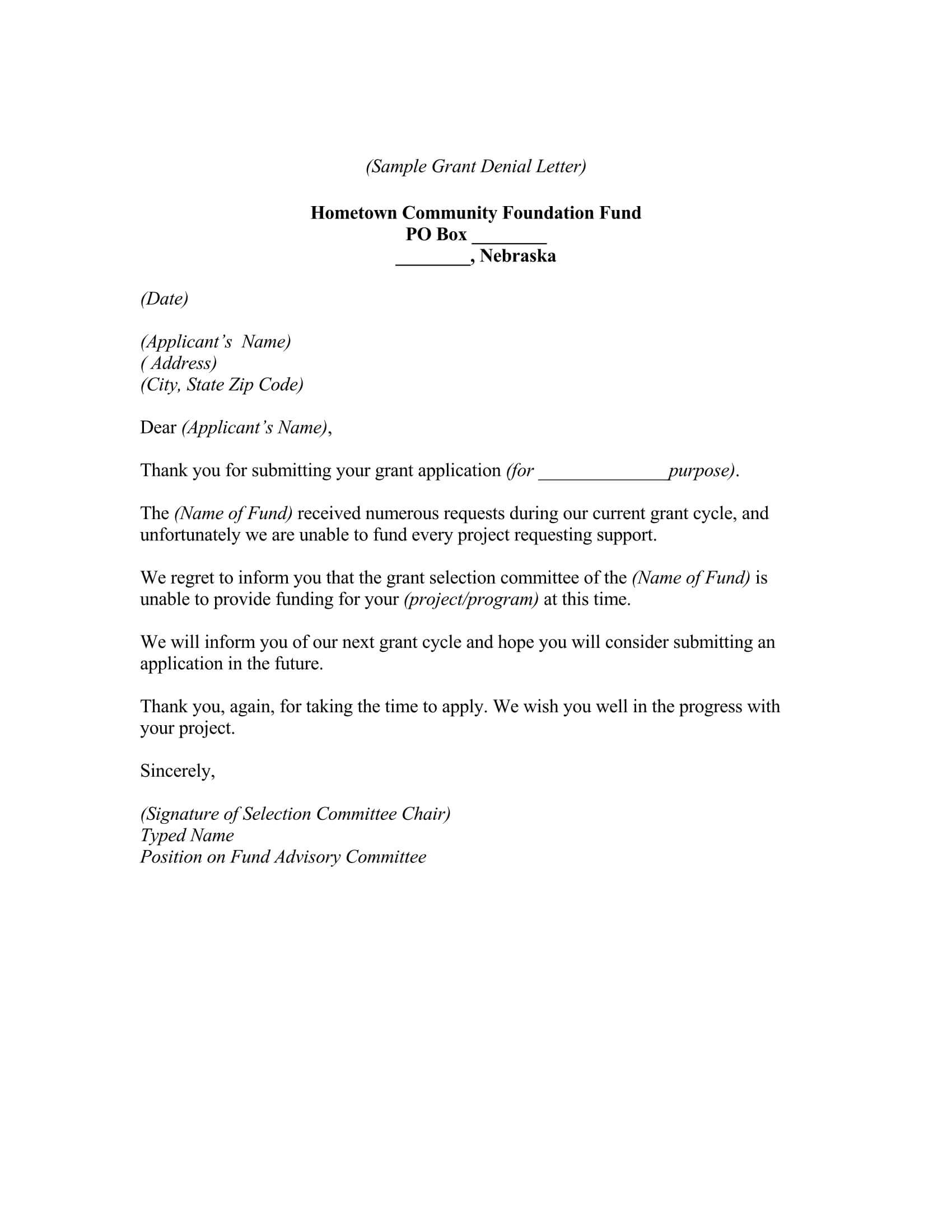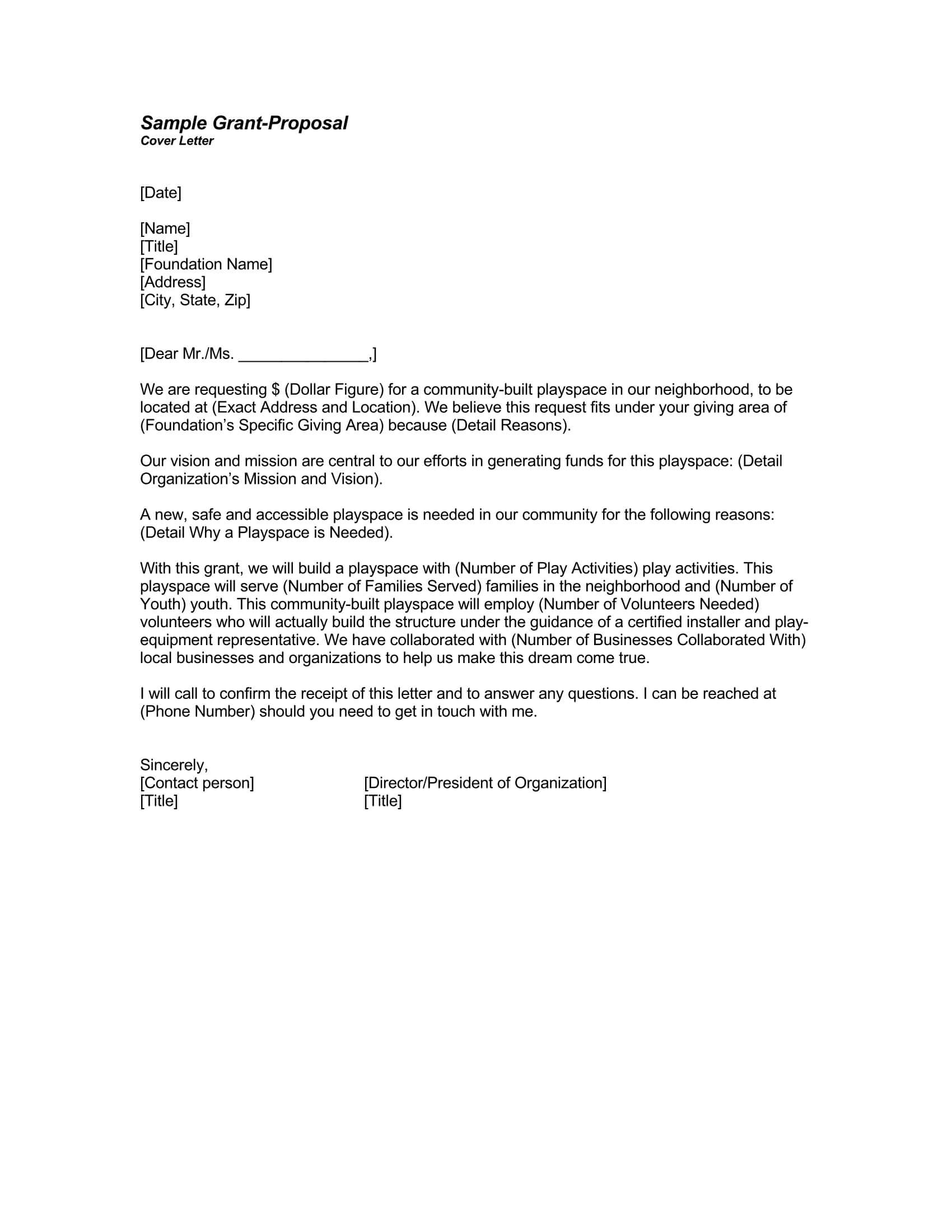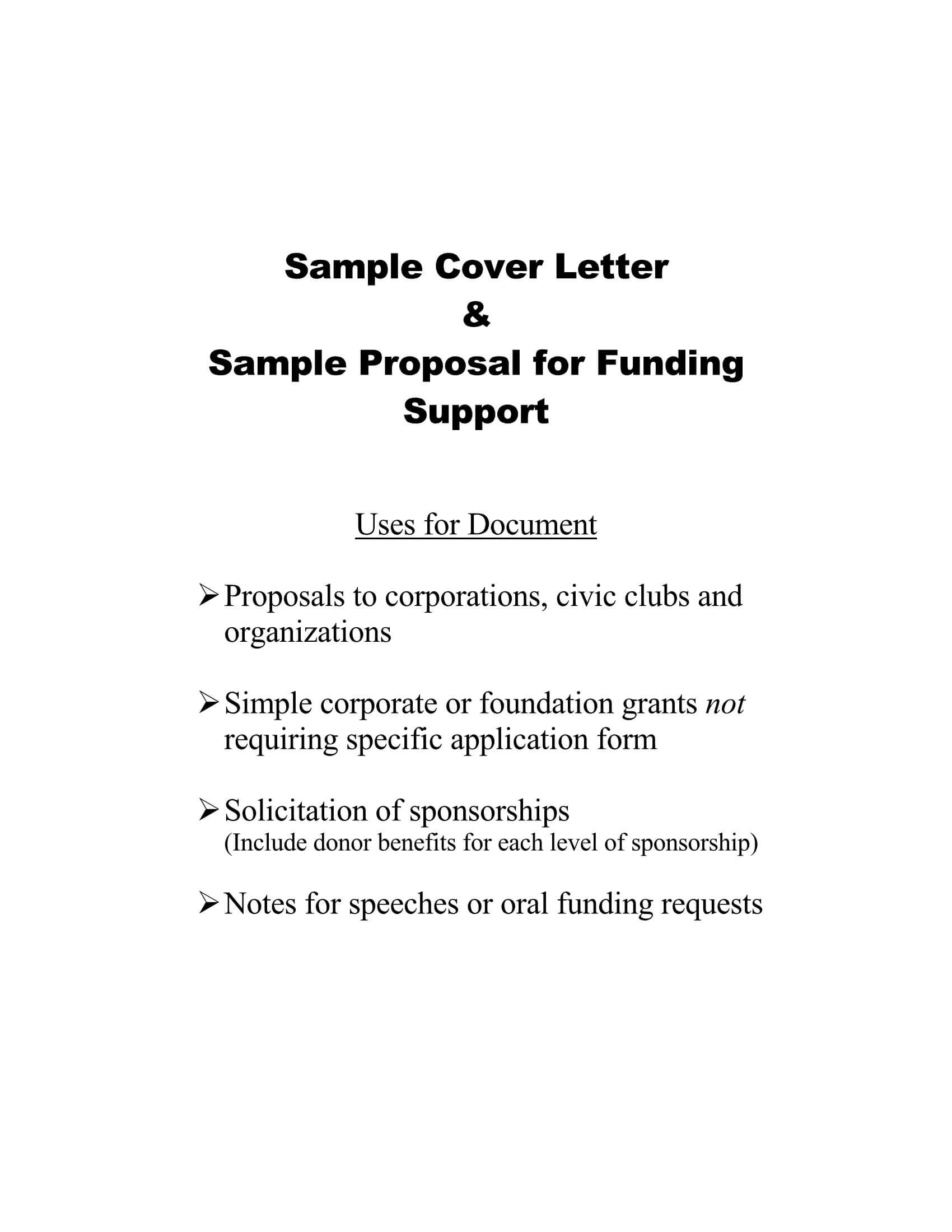 Frequently Asked Questions (FAQS)
How do I write a letter requesting a grant?
Writing a grant proposal cover letter is the most technical part of your proposal. It can increase or break your chances of a funding request. Here is how to effectively write a letter requesting a grant:
1) Briefly introduce your organization
2) Tell the funding corporation how much money you are requesting and state a good reason you need it.
3) Using a few lines, tell the reader what your organization does
4) Include a research-based bullet point that indicates the society needs what your organization does.
5) In writing, demonstrate how knowledgeable you are about the funder and how your grant fulfills the funder's requirements.
How do I ask for a grant?
Follow these five steps to request a grant from a funding corporation or foundation:
1) Carefully look for grant prospects
2) Use the internet to find out more information about your targeted grantors from time to time
3) Contact the organization to find out if you are eligible to receive funding from them
4) Create a grant proposal or letter of intent to ask for funding
5) Follow the grantor's application procedure to the latter while applying for the grant to avoid missing out on important details
How do I ask for a grant letter of support?
Firstly, create a list of beneficiaries from your proposed project
Schedule meetings with them and discuss what the anticipated project will be.
Politely ask them if they would be willing to write a letter of support to win the funding you need.
What should I include in a grant support letter?
A letter of support is generally similar to a recommendation letter. It includes the writer's necessary information, their connection to the person they are recommending, why they are qualified, and the unique skills they have. If possible, when writing a support letter, you should include specific anecdotes and illustrations that indicate your support for the specific person or organization.
How long should a grant request letter be?
Simply make it a one-page letter with three to four paragraphs maximum. It should be easy and quick to scan through.
Writing a grant request letter is an art as well as a science. Excellent Grant writing and application skills require you to uniquely bring out your organization's strengths and problem statement in the most succinct, comprehensive, and accurate way possible. The way you write your grant request letter drastically determines whether you increase or break your chances of getting funding for your campaign or project's success.