A collections letter is a clear and concise communication that tells a party that there will be a collection made upon payments they have failed to make with creditors and service providers. The letter outlines the debt that in question, nominates the party that is liable and gives clear instructions about what needs to be done to avoid further action to collect on the debt. Best way is to use collection letter samples so you could use right words without any aggressive tone.
Sample Polite Collection Letter
First, Second, Third Collection Letter Samples
Sample Collection Letter Format
Sample Letter to Reply Collection Agency
You can use this sample if to reply collection agency, if you have already paid the dues or if your think you don't own the money.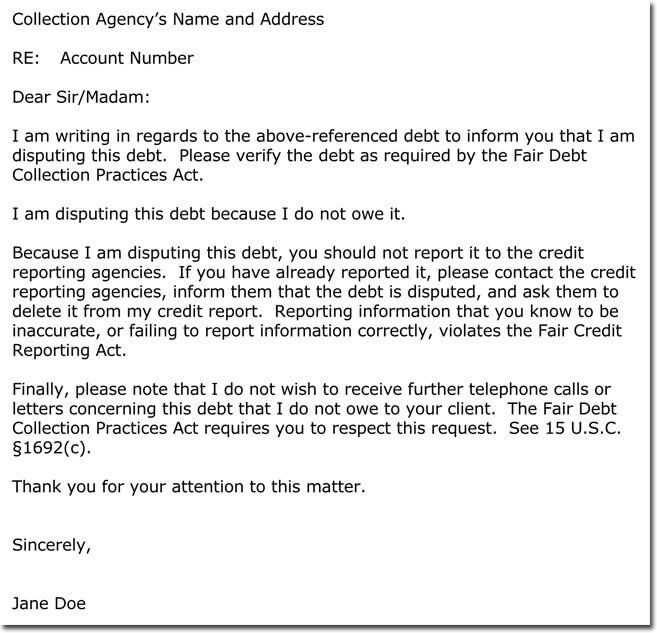 Sample Reply to Collection Letter (If you Don't Own Money They Claim)
Over Due Payment Collection Letter Sample
Sample Tough Collection Letter
Thing to Consider While Writing a Collection Letter
When a party is late to pay for a utility bill, credit card payment, fine or other accounts payable then the creditor may choose to issue a collection letter in order to inform the party that the creditor intends to collect upon that debt, whether that be through a third party or by other means. A payment reminder letter sample informing of intention to collect on a debt is not the first action made by a creditor and is usually issued because other means of prompting the party in debt to pay have failed. A well-worded collections letter could be the difference between having the debt paid and having to sell the debt on to a third party that is able to enforce the collections.
Using one of collection letter samples is a great way to make the language you use impactful but not aggressive. Your letter should not be threatening but should inform the party in debt of the gravity of the situation. Getting that balance just right can be very difficult but our samples provide you with the language and tools you need to craft a legally compliant and well-worded collections letter.