A payment reminder letter is something that almost every vendor has needed at one point during their years in business. Usually, it is just a friendly reminder to a client about an over due invoice and will be resolved quickly. However, sometimes it may take a few letters, and on occasion, you may have to send a final notice.
One of the most common reasons for a payment reminder letter is if the customer usually pays by credit card. Especially if it is on file and your company usually takes it shortly after the original invoice was sent out. If this is the case the client probably forgot to inform you their number was changed or their card expired. It is also possible they put the bill aside to be paid and then misplaced it. Most people will call immediately to pay the overdue amount as soon as they realize the bill has not been paid yet.
Unfortunately, sometimes they may have run into unexpected expenses and are not able to pay in full at this time. If this is the case, it is best to arrange payment schedules to deal with the situation. If it is a long time client that is usually quite reliable you may want to keep the account open to ensure continued business once things have been straightened out. Of course, if this is a first time customer, you may be best to suspend the account until you receive payment in full.
Quite often when sending out payment reminder letters, people struggle to make sure they are hitting the right tone. This is why we are offering 10+ Payment Reminder Letter Templates. These templates are written by professionals who have the experience in the business field. There are a few different tones provided with first, second and final reminder letters. This allows you to pick the right tone and words to deal with each situation without any worries that you are being too forceful when asking for the payment, or not forceful enough in your request.
[ads]
Reminder of Payment Letter Sample
Friendly Payment Reminder Email Format
Sample Overdue Payment Reminder Letter
Related: Free Payment Overdue Reminder Sample Emails
Outstanding Reminder Letter Sample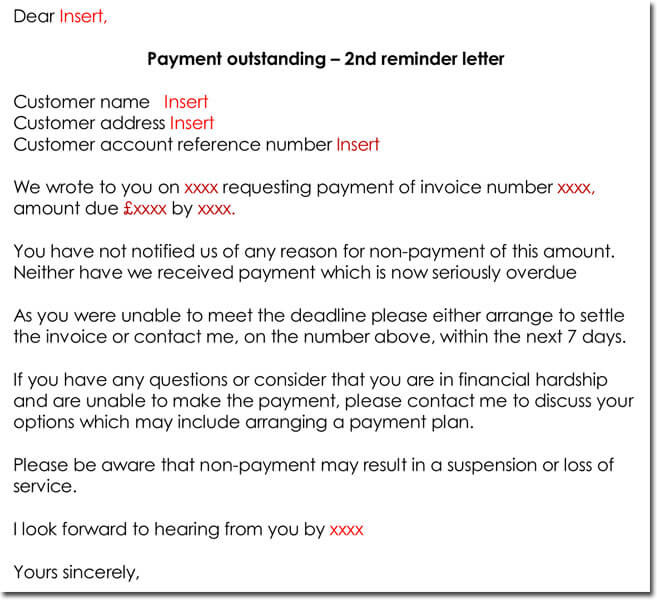 Sample 1st Overdue Rent Letter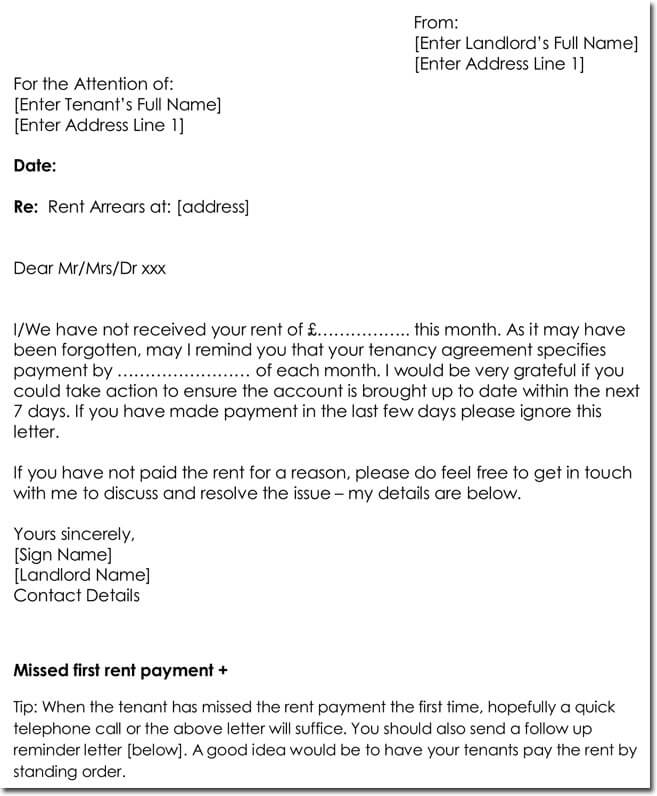 Sample 2nd Overdue Rent Letter
Sample Payment Reminder Letter Template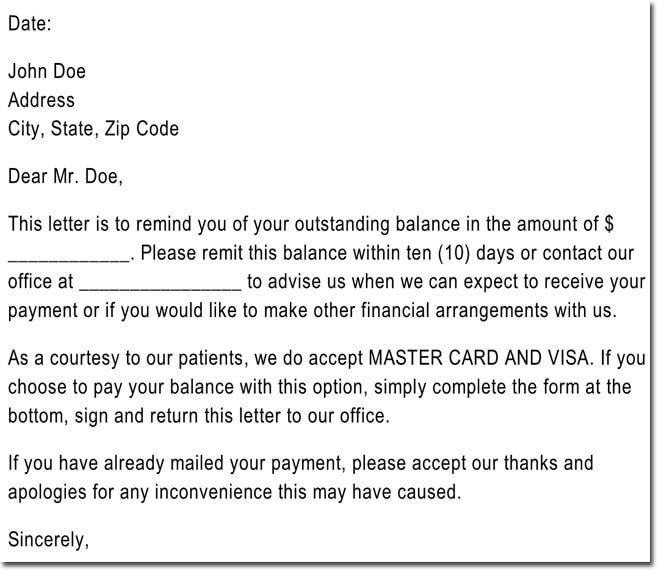 Things to Consider Before Sending a Payment Reminder
When you are writing a payment reminder letter you should always be respectful of you client and in good tone. Start with the invoice number, date and amount due. In the body of the letter, you can state if this is the first, second or final reminder. explain how your records show that no payment has been made and request payment as soon as possible. If this is the final letter you should state what actions will be taken to collect the arrears. Include a contact number for the client to call if they have any questions. To end it, the most common words use are "If payment has been made please disregard this letter." Always end with a polite thank you, best regards etc., your name and signature.
Some helpful Do's and Don'ts
Don't use a threatening tone, or make threats in the letter.
Do be straight forward, to the point, no extra words needed.
Do include a copy of the original invoice. The customer may have misplaced theirs.
Don't wait to send a reminder letter. Once the bill is past due, send it out within the week.
Do take advantage of our professional Payment Reminder Letter Templates