When someone has a loan out, they need to make payments on a set schedule and they have to be sure to pay off that loan according to the plans that they made when they took out the loan. Those who have agreed to pay off a loan on a set day or to make their payments according to a set schedule and who do not stick to that must receive a letter that lets them know that they are off track. They need to receive something that will push them to pay what they owe, and they need to be reminded of what can happen if they do not do that. Past Due Letter Samples can help those who are looking to remind the borrower that they have a payment that is past due.
When you are trying to let someone know that they need to make a payment right away, you can write up a letter telling them that. The letter that is created should let the individual know what is going to happen if they do not pay up. They might need to pay extra because they are late, fees that are given to those who do not pay on time, and the letter should share that information. If you are writing up this kind of a letter, then the past due letter samples will help you out. Using the past due letter samples that are available will help you write words in a professional way.
Related:
These past due letter samples are available free to download for those who are looking to write up letters that will be taken seriously. These samples also include 1st, 2nd and 3rd reminder letter which can be customize as per your requirements.
Past Due Letter Samples and Templates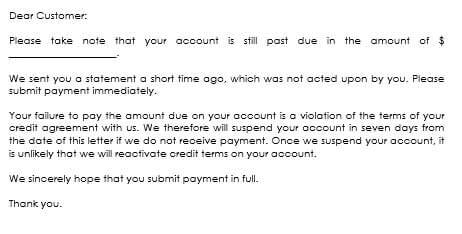 ---
10 days past due payment notice example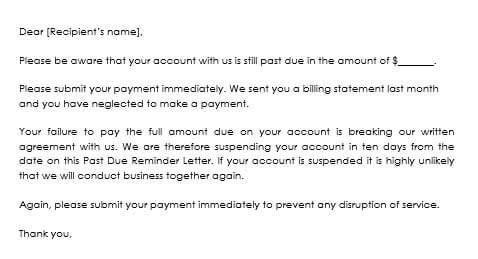 ---
Friendly Past Due Payment Reminder Template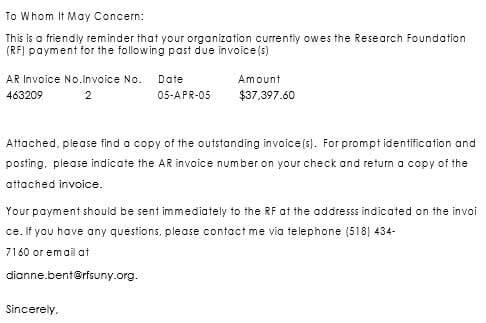 ---
Friendly Past Due Invoice Payment Reminder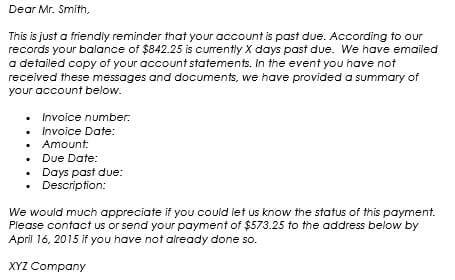 ---
Past Due Payment Reminder with Offering Flexible Plan on Next Payments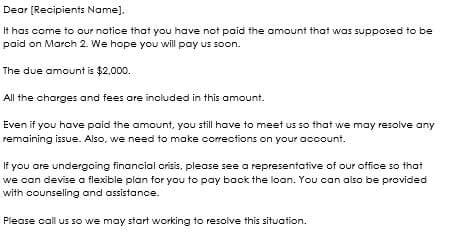 ---
Final Past Due Payment Reminder Example with Warning of Credit Reporting Agency