In this highly competitive labor market, you need not wait until a vacancy notice is issued to apply for a job. Instead, you are highly advised to adopt a proactive approach in your job hunt. One of the surest ways of doing this is to draft and send out a letter of interest to a targeted company.
In this article, we have provided a complete how-to-write guide and have provided professionally crafted letter of interest samples, but first, let us get familiar with the definition and purpose of a letter of interest.
This is basically a letter that aims to inform the company you target your availability and interest in working with them. It also inquiries whether be there any vacancy that may suit the applicant at that time or at any other time in the near future.
Purpose of the Letter of Interest
The serves the following purposes:
Inquiries about the availability of a job vacancy
The main purpose of this letter as has already been stated is to inquire about the availability of a job vacancy in the company you target. Unlike the letter of application, this one adopts a proactive approach by initiating the recruitment process well before the employer does so.
Demonstrates your own availability
It also goes ahead to demonstrate your own availability i.e. how soon and when you would most likely take up the vacancy and when called upon to do so. That puts the employer ahead of the game and in the know just so that he can prioritize you in the event of a vacancy.
Showcases your suitability for the vacancy
In the letter, you also demonstrate your qualifications. These go a long way in showcasing your own suitability for the vacancy you apply for. This mainly entails the educational background and the professional work experience you have managed to garner as of that time.
Demonstrates your interest
Obviously, by drafting such a letter, you establish that you are indeed interested in working for the firm at hand. In doing that, the recruitment panel gets to know not only your existence but your genuine desire to work for them at a later date.
Furnishes you contacts
As part and parcel of drafting such a letter, you also leave your contacts with the firm of choice. They use these contact to get back to you if and when a vacancy arises at a later date. You are required to give out as many relevant contact details as can be for the seamless revert.
How to Write a Letter of Interest
The quality of the letter of interest you draft has the ability to make or break the situation. It is hence imperative that you treat this whole issue with lots of seriousness. Adhering to the steps below is a sure way of achieving this end:
Step I: Greet or salute the reader
Start the letter by greeting or saluting the reader. Use respectful terms like Mr. Mrs. Dr. Sir and Madam. Remember, this is for all practical purposes an official letter. As such, you have to use only those terms that infer and confirm seriousness. That will up the chances of it getting taken seriously.
Step II: Formally Express your Interest
Move now to formally express your interest in working with the firm you write to. Here, make it plain to the reader that you indeed have the interest to someday work for them if possible. That way, you will keep them in the know just in case a vacancy arises at some point.
Step III: Demonstrate your skills and competence
You definitely have to demonstrate your skills and competence. These are the factors that in your opinion make you suited to work with the firm at hand. They mainly include your educational background and professional work experience. Needless to say, that has to mirror the vacancies that the firm has for the sake of relevance.
Step IV: Highlight your potential contributions
If picked for any job with the firm, what contributions do you intend to make to the firm? Are you just going to be like any other ordinary employee or could it be that there are some milestones you are likely to achieve if offered the opportunity? Be sure to spell them out vividly for the employer to see.
Step V: Close the letter
Now close the matter by stating that you look forward to hearing from the potential employer soon. Also, leave your contact details to enable the potential employer to get back to you conveniently if and when a vacancy arises in the future. Yet again, use respectful words that are likely to evoke seriousness from the reader.
What to Include in a Letter of Interest
As you draft the letter, you have to see to it that you incorporate all the vital pieces of information. Among these are:
Why the company interests you – Explain why the company interests you unlike other firms within the same niche. It could be their specialty, subscriber base, history, or repute.
Skills and Competence – You need to explain your own skills and competence i.e. your own educational background and professional work experiences.
Potential Contributions – If hired to work for the company, what contributions do you intend to make to the firm? Be sure to explain how much value the firm stands to gain by hiring you.
Contact details – The firm you apply to will definitely have to reach out to you. That can only happen if they have your contact details. It is because of that that you have to furnish these details as well.
Plea for favorable considerations – Round it up with a plea for favorable considerations. Ask the recruitment manager to make every effort to consider you for anything that comes their way.
Letter of Interest Template
The template below will surely help you to draft a letter of your kind and liking:
Date
Name
Title
Organization
Address
City, State Zip Code
Respected Mr. /Ms. Last Name,
RE: Letter of Interest
I am presently job hunting. As such, I have deemed it necessary to express my interest in working for your firm _______ (name of the company).
I possess a __________ (educational qualification) and worked consistently for the last __ (specify the duration of work) in the capacity of _____ (identify the capacity in which you have worked).
Generally, I can work as a ____ (stipulate the jobs you can take if granted a chance to work for that firm).
My starting dates are flexible and are subject to the concurrence of both of us. Please reach me on phone XXX-XXX-XXXX for any need for clarification.
I look forward to hearing from you soon!
Best Regards,
Signature
Name
Letter of Interest Example
Let us now leave you with a example to peruse:
Michael Newson,
347 South Gladstone Avenue,
Aurora, IL 60506-4892.
Saturday, August 29, 20XX
Mr. Paul Koch,
Head of Recruitment – ABC Enterprises,
25 East State Street,
North Aurora, IL 60542.
Dear Sir,
RE: Letter of Interest
I have always known your company to be highly reputable and well paying. Subsequently, I have also always wanted to work for it at some point in the future.
I am currently in my senior year in college and am slated to graduate in the coming spring. Upon completing my studies, which is to happen in around a year's time, I am hoping to gain acceptance into your firm.
My educational background is Accountancy. If picked for an accountancy-related job, I plan to uphold unparalleled honesty and integrity which shall lead to minimal loss of funds and other the reputation of your firm.
Kindly consider my plea favorably. Reach me on the phone at 630-844-3887 for any urgent matters or call for clarification.
Regards,
Michael Newson
Letter of Interest Samples
Following are a few 'letter of interest samples for you to get a better understanding of the format and tone of the letter: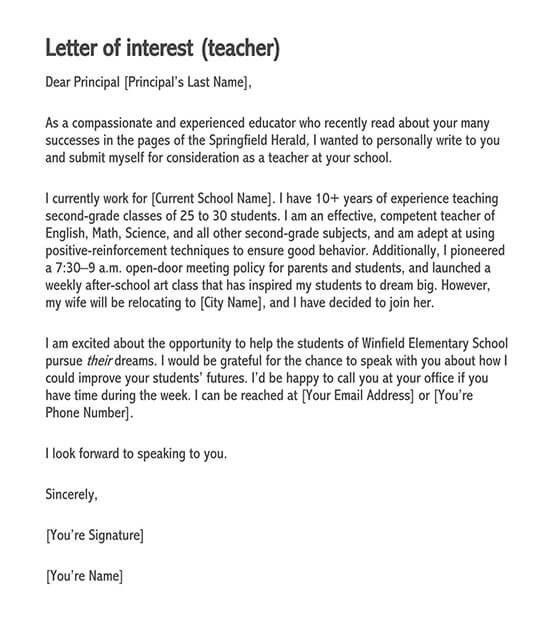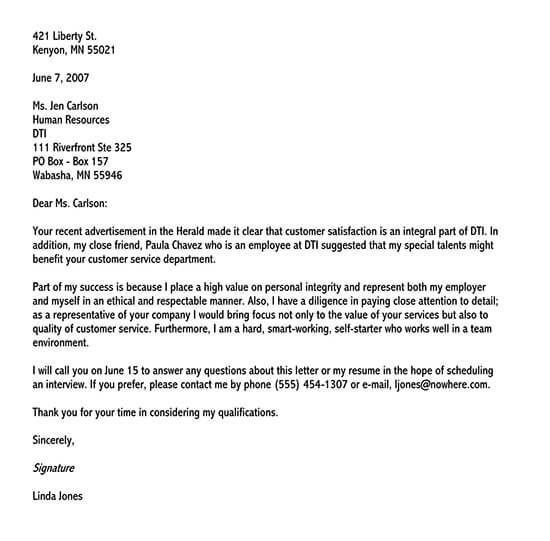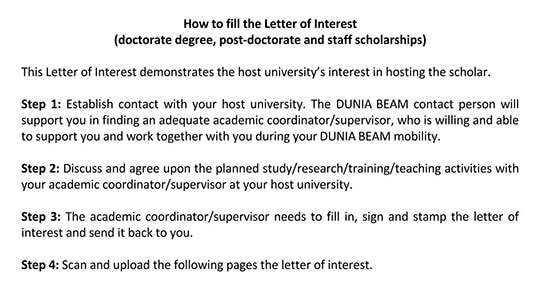 Things to Keep in Mind While Writing
Writing a letter of interest is not a task you can handle or tackle haphazardly. You never have a second chance to make the first impression. Because of this, you have to pay keen attention to the steps and the processes we have highlighted and explained above diligently. Best of luck as you go about the issue.
Other than seeing to it that you incorporate only the relevant details, there are some other things you have to keep in mind while drafting a letter of this kind. They are:
Tailor/customize your letter: Remember to tailor or customize your letter to each organization you apply for. Remember, each organization has its own area of specialty. Also, each job demands its own skills, qualifications, experience, and professional qualifications. You can never afford to draft a generic letter hence.
Make it interesting: Inasmuch as this is an official letter, you should not make it boring. Instead, make every deliberate attempt to spice it up and add some flavor as well. That may take the forms of using interesting languages and an explanation of how incredible you are or stand to be.
Keep it short: Bear in mind that this is an official letter. Thus, you need to keep it as short and concise as can be. Incorporate only those bare minimum pieces of information that you need to pass to the reader. Leave out those superfluous words and information that are irrelevant to the reader as of now.
Proof-read and Edit: Before you submit the letter, you have to proofread and edit it to eliminate any grammatical, typos, spelling, and semantic information. While at it, see to it that you also work on the readability to prevent it from getting too confusing to a potential reader.
Make follow-ups later: Upon submitting the letter, you have to make some follow up at a later date. This should be around a month after submitting the same. The purpose of the follow-up is to evoke the interest of the organization further by making them know that you indeed cherish and value the opportunity.
Things to Avoid when Writing a Letter of Interest
Over and above merely upholding the strategies above, you should also see to it that you avoid some issues that may jeopardize the comprehension of the letter. Below are some of the things you have to work hard to avoid all the while drafting this letter:
Not accompanying it with a resume
Many people only draft this letter and send it out alone. This is not advisable at all. Instead, you have to accompany it with a resume to be able to give a more complete picture of yourself. The resume has to be detailed and tailored to the nature of the jobs hunted.
Generalizing the letter
We have already hinted that it is necessary that you personalize or tailor this letter. Any organization is generally in a position to hire diverse kinds of professionals. You also have many skills at a time and may similarly take up many jobs. Thus, it is necessary that you tailor the letter to match the specific skills with the jobs in your eye.
Failing to highlight your potential contributions It is not enough to merely let the potential employer know about your existence and your skills. It pays to let him know about the contributions you can make if granted a chance to work with them. You have to highlight them as precisely as can be for the avoidance of doubt.
Frequently Asked Questions
Is a letter of interest the same as a cover letter?
NO! A cover letter is drafted in response to a call for a vacancy. A letter of interest on the other hand is drafted to canvas or solicit for the availability of a vacancy and your desire to work for that organization in the future.
How do you end a letter of interest?
As has already been explained above, you need to only use respectful and calm words like "Thank you for your consideration," "Best regards," and "Sincerely." They convey seriousness and also up the chances of the letter sailing through.
When do you write a letter of interest for a company?
There is no fixed time to do this. Instead, choose a time that is convenient for you. Nonetheless, you must also draft it at such a time that you may readily take up the vacancy if called upon.
How do you write a letter of interest in an email?
Follow the steps we have outlined and explained above. You will however avoid the signatures and the addresses of the sender and the recipient as is the case with the hard copy versions.
How do you begin a letter?
Beginning this letter is just as important as ending it. To do a great job, you will have to similarly use respectful and professional terms like 'To Whom It May Concern' (if you do not have a contact person). Otherwise, you are strongly advised to find a contact person and channel your communications through him.
What should be the tone letter of interest?
We have stated repeatedly that this is an official letter. As such, you have to use a professional and respectful tone all the while drafting it. See to it also that you avoid slang or any other terms that may be construed to be fanciful and hence water down the meaning of the letter.