A time card template helps to keep time proper records of employees. Proper organization for any company is such an important thing. As an employer, you want to keep track or the time your employees come in, the time they go out and the extra hours they put in. however, this can be a challenge, especially if you have a large number of employees. You might not have the ability to know all their names and the time they come and go. This may be because your office space is big or because you as an employer have too much to do. For this reason, it is important that you have a time card template.
The time card template gives you an opportunity to keep record of when your employees come in and when they go out. The time card template also specifies when the employee takes leave vacation all ensuring that each of the is accountable for the working time. The beauty of it is that you can put it at a central place and have your employees signed it when they come and go. You do not have to keep an eye on them. The time card template carries the contact of the employees therefore help to keep every personalized details for each of them. Besides, having this template helps you save money since you only have to download one and make copies of the remaining ones you need. It also allows you to accomplish more at work since you are freed of keeping track of employees' coming in and going out.
This time card template comes pretty easy to use or customize to the company's logo and brand colors. it can also be easily printed used whenever necessary. The time card template comes in handy for the company to have employees managed well all the time.
Printable Time Card Template :
---
Weekly Time Card Template :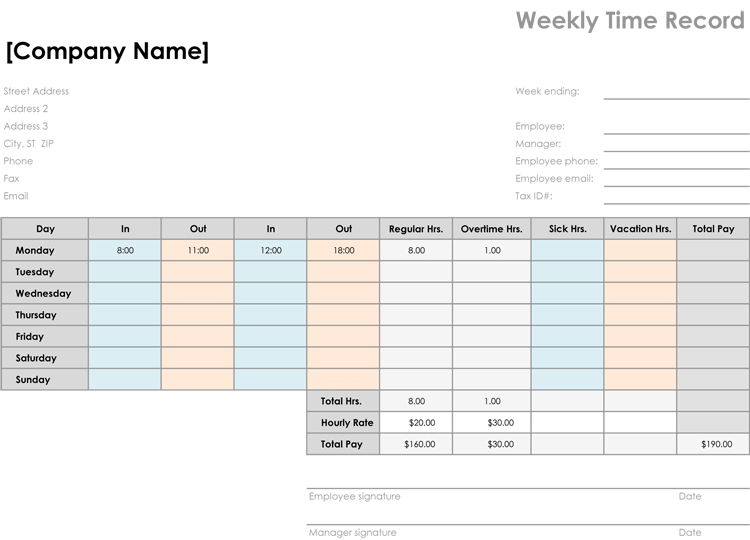 ---
Printable Time Cards for Excel® :