Proforma invoices are often seen as estimated invoices and are sometimes called a preliminary invoice. In other words, proforma invoices are invoices sent to a client before the delivery of goods by the seller, which conveys the price and terms involved. The Proforma invoice is utilized in cases where a business is declaring the value of the trade. However, the proforma invoice is not a 'true invoice', in that it is not a billing document, as the proforma invoice makes no request for payment. Therefore it cannot be used for accounts payable or accounts receivable documentation.
Proforma invoices will usually contain the same basic information in their formatting, such as invoice number, dates, company logo, along with any adjustments that are required for the particular transaction. Also included is the contact information of both the buyer and seller and particulars regarding the goods involved such as quantity, item numbers or codes, price per unit, taxes, shipping and handling costs, total costs, and any other payment terms. As you can see, a pro forma invoice can get quite complex, which is why using one of our free to download proforma invoice templates will help insure accuracy and clarity in your business transaction.
In business, time is money, and our professionally designed proforma invoice templates will allow you to create invoices quickly and efficiently, without the purchase of invoice creation software. All of our proforma invoice templates are free to download and easy to customize to your specific business trade requirements. All that is required, is that you download the invoice, edit it to your specifications, and print it out when needed. Our proforma invoice templates are available in the following formats: PDF, Microsoft Word, and Microsoft Excel. All of our proforma invoice templates are designed to streamline your business transaction process, by saving your time and money while ensuring client trust and satisfaction.
Proforma Invoice Templates in PDF
---
---
Proforma Invoice Templates in Microsoft® Word
---
---
---
---
Proforma Invoice Templates in Microsoft® Excel
---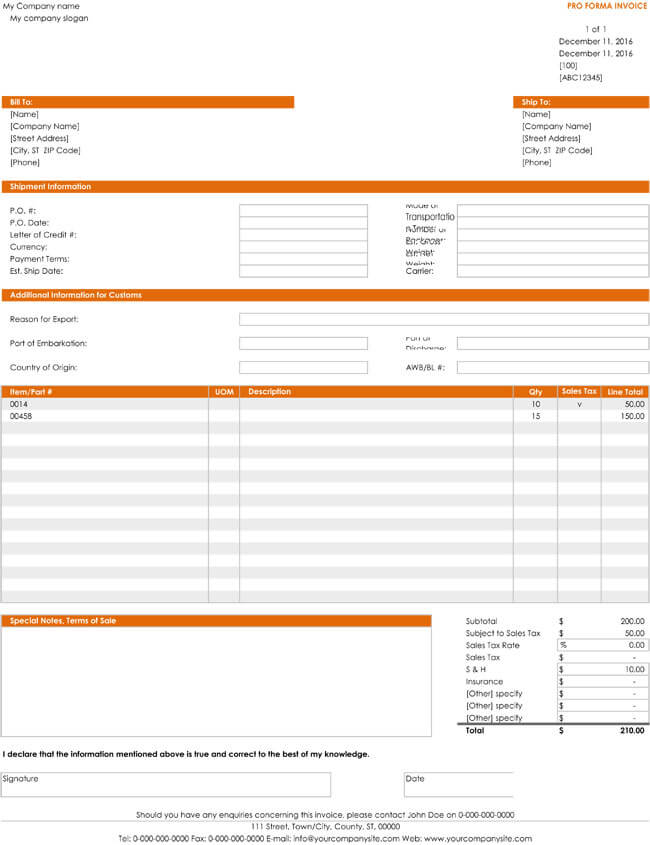 ---
 [ads]