It is interesting to note that a lot of younger people might think that luggage tags are so old fashioned. The luggage tags are something that their parents or grandparents might have used, while traveling. They think that they could go high tech and have other ways to identify their luggage. Well, the fact is that the old fashioned luggage tag is still the best way to identify your luggage and make sure that it is easy to identify. Fortunately, making a luggage tag is easy with a luggage tag template. Download the luggage tag template on the page and make sure your luggage is tagged properly.
Why Use Luggage Tag Template
A luggage tag is used to identify a person's luggage. Think about all the luggage at the airport or train station. A bag could easily get lost in the crowd. The fact is that luggage gets lost all the time during trips. It could happen to anybody. A tag tucked inside the luggage or outside the luggage is a good way to make sure that your bag is found. A bag without identification could end up just about anywhere in the country or even the world. It is easy to download and use the luggage tag template that is available here.
Using Luggage Tag Template
It is very easy to use the template on the page. Take a look at the template. Notice that it features sections that are designed to add your personal information. The sections include areas to enter your name, address, telephone, and other important contact information. Of course, you could easily customize the template and change the information that is required in the fields. For example, you might wish to add an email address or a cell-phone number. Download, and start making professional quality labels.
Luggage Tag Template Free Printable :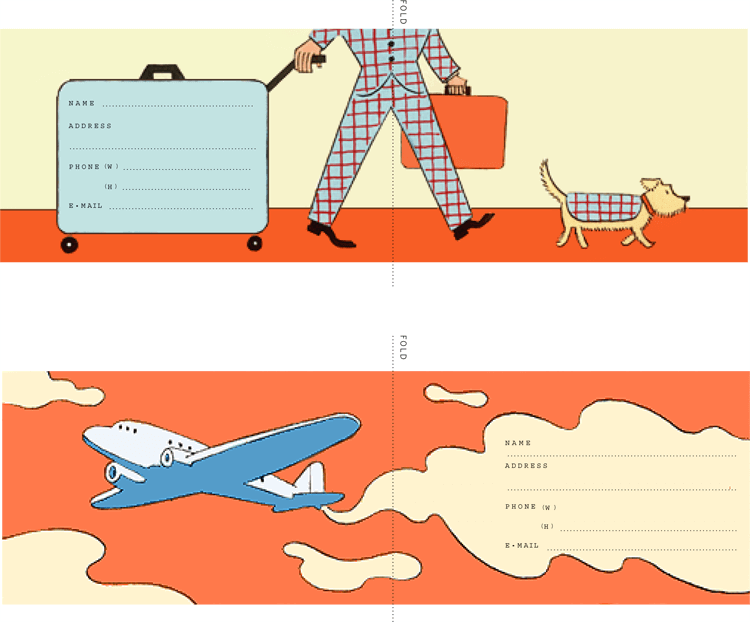 ---
Luggage Tag Word Template :
---
Vintage Luggage Tag Template :