As the flavors of India begin to span the globe offering customers a unique yet elegant dining experience menu design is essential to success. With so many items to offer it is important to go above and beyond when presenting these options to guests. A restaurant owner needs to stand out from their competition and that starts with ambience, layout, length, and quality of menu designs and items on the menu. The designs found in Indian Style restaurant menus can range from the simple yet modern to the elaborate and authentic.
You will find 20 unique and creative Indian restaurant menu templates here. These designs will help restaurant owners decide upon the atmosphere they are working to create within their establishments. The restaurant could be a cozy nook hidden away where guests can share their celebrations and memories or an up and coming modern mecca in a busy suburban mall where orders are take out only. The design and color selection of an Indian style restaurant menu will set the tone for your customer's entire dining experience. These 20 templates are available in PDF and PSD formats to help Indian restaurant owners guide their future business success.
The menu itself should not distract from the purpose of ordering. Many things keep a guests attention and colors play a vital role on whether your guest is simply ordering carry out or staying to dine in. Each color, down to the tone of color, will play a psychological role in the entire customer experience and ultimate satisfaction with your menu items.
Checkout These Indian Style Restaurant Menu Templates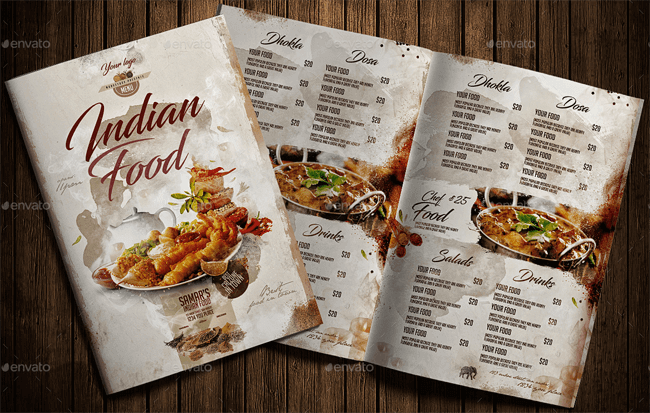 Complete Indian Food Menu Bundle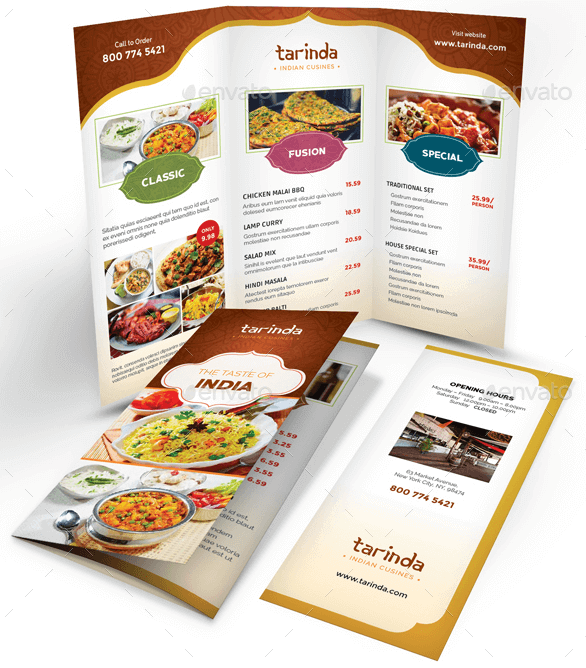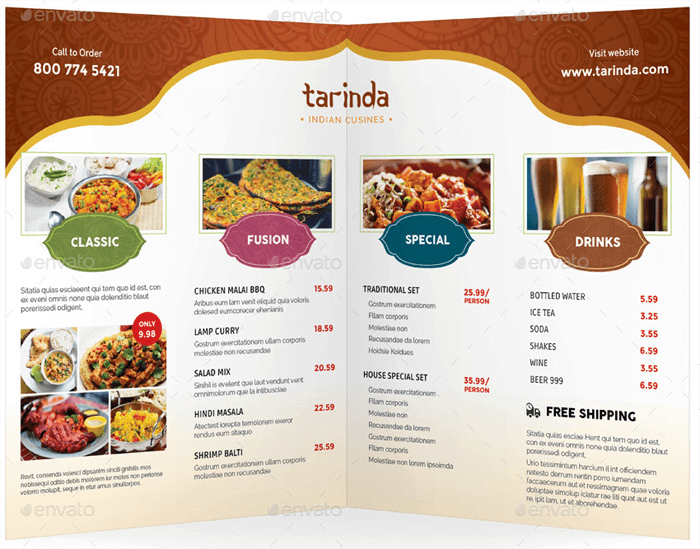 Bi-Fold Indian Food Menu Template PSD
Indian Cuisine Menu Templates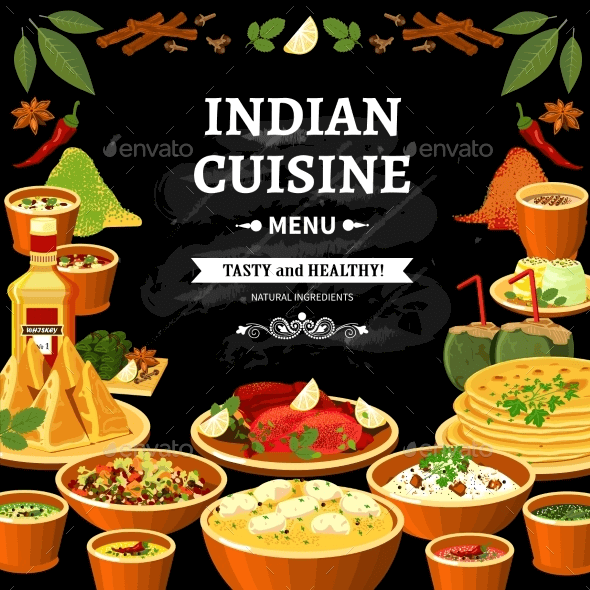 Indian Restaurant Flyer Templates PSD