Business is business, but without proper receipts there is no proof that you actually conducted any business. Those receipts are used for a variety of purposes, including taxes that are filed each year. The rental business is extremely important to have the right rent receipt template so that you can print the receipt you need for the item you are renting. These receipts are important documents that show proof you rented a particular item to a customer and they must stick to those terms as strictly as a contract.
Our rent receipt template is the perfect solution for those that need to conduct this type of business. Each rent receipt template that is shown is specific to a different type of rental agreement. This includes a rent receipt for car rentals, house rent, equipment rentals and a variety of others as well. These templates are the perfect solution for a business or even a one-time use. They are quick to download to your computer or laptop and can be printed once they are there.
Related: Free Receipt Template – Build your Cash and Rent Receipts
The best part about our receipt template option is that each one can be modified to suit your needs. You can simply change the options in the template to add your own information including your business information or contact information so that it appears to be more official. This rent receipt template is a great way to conduct business and it makes you look more like a professional business person than someone doing it from there home. Take a few minutes to look at each rent receipt template and see if one of them suits your needs or select them so you have the complete package when you need it.
Bonus : You can also create a rent statement with complete necessary details by using our rent statement template.
[ads]
Rent Receipt Template Word
Rent Deposit Receipt Template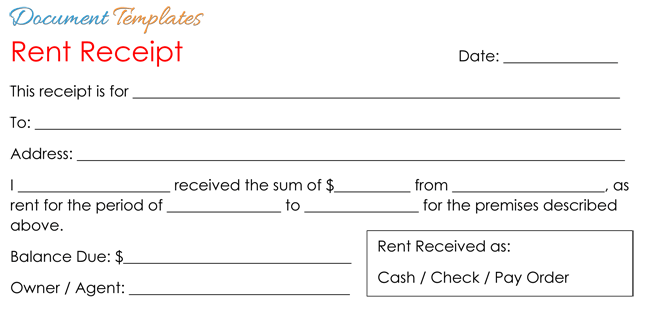 Rent Statement Template
Rent Receipt Template for Tax Purpose