A delivery receipt is a legal document that is signed at the time a package is delivered. The receiver of the package signs the delivery receipt which shows that the package or shipment was received and is now in the possession of the receiver. Delivery receipts are an important part of any business practice, as the delivery receipt is a document which is proof that the shipment or package was received by the individual it was intended for.
Delivery receipts are used by the postal service as well as private delivery companies. Delivery receipts safeguard against risk of customer complaints and claims that the package did not arrive. These receipts will then be recorded in case an issue occurs in the future. For example, if an individual makes a claim to never have received the package, the delivery company can look up the records to see where it was delivered to.
Delivery receipts are also used by businesses that sell certain products to individuals. For example, if you ordered a special pair of shoes with custom insoles, the delivery receipt for that product will have areas that describe exactly what type of customization the shoe had, as well as the delivery information. The format of these delivery receipts are specific to the company and the products they sell.
Basic Elements of Delivery Receipts
While delivery receipts are usually unique, focusing on their own specifications, there are certain elements which are common to all delivery receipts. These elements include, but are not limited to:
Date and Time of Delivery
Description of item delivered if necessary
Delivery Receipt Number
Field for signatures
Contact information for sender and receiver
Above are the basic elements only. Delivery receipts vary in response to the type of business they are. For example, a delivery receipt from a private delivery company will have a different layout than a delivery receipt for a new car.
The Benefits of the Delivery Receipt Template
As can be seen, delivery receipts have the same basic elements. However, many delivery receipts are designed to reflect the personal needs of a particular business. For example, a business that creates floral arrangements, may have an area where the description of the type of arrangement, type of each flower used, etc. are written down. Because of these slight deviations, individuals often choose utilizing a delivery receipt template.
We are providing a variety of delivery receipts along with other receipt templates like sales receipt templates, return receipt templates, payment receipt templates, rent receipt templates for individuals to download from our website. All of our delivery receipt templates are professionally designed, and geared toward streamlining and assisting in organizing shipping and receiving records. All of our Delivery Receipt Templates are compatible with Microsoft Word which makes them easy to customize. Simply choose one of our templates, download, complete and save to disk or print. It's really just that simple. We guarantee that you will find using our templates a fast and easy way to create the perfect delivery receipt for your needs.
[ads]
Sample Delivery Receipt Template
Goods Delivery Receipt Template PDF
Documents Delivery Receipt Templates in Word and PDF Format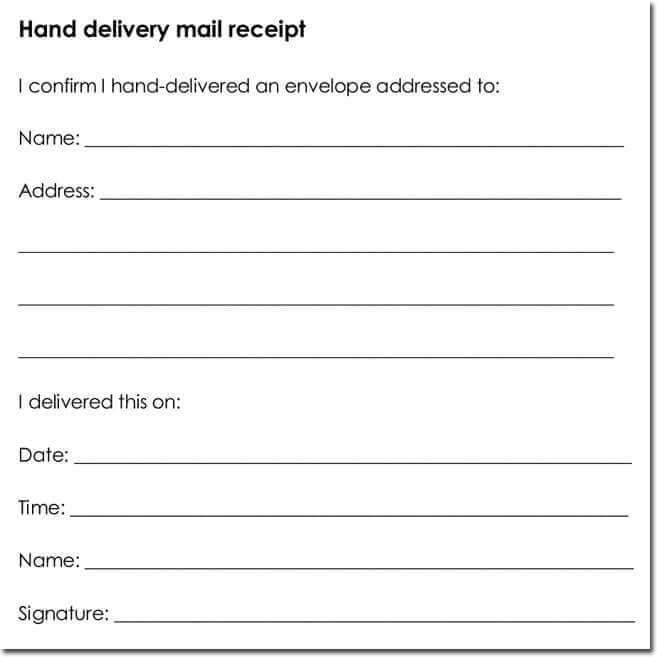 Vehicle Delivery Receipt Formats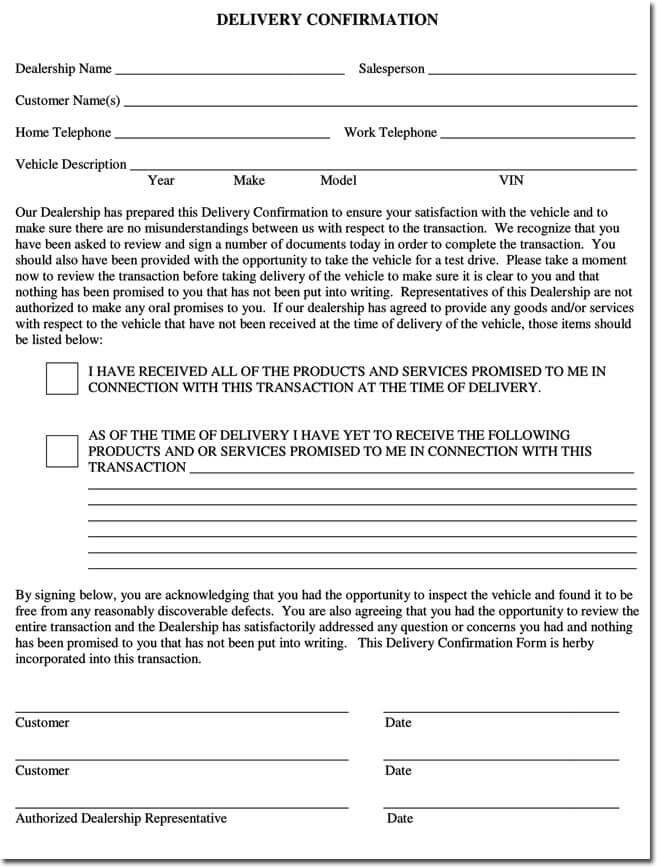 Food Delivery Receipt Templates