People choose to immigrate for various reasons; most people, however, immigrate due to new employment opportunities, educational purposes, or to escape violent conflicts in their home country. Such people will require reference letters from their family members, employers, friends to ensure that they legally enter the country they are moving to. Helping them by writing for them a good immigration reference letter increases their chances of getting a smooth transition into the country they are migrating to.
What is an Immigration Reference Letter?
An Immigration Reference letter is usually written to support a person's immigration application or any other proceedings. The letter adds value to the person's letter of immigration once you highlight the good codes of conduct like work ethics, trustworthiness, and morality. It is then forwarded to immigration officials or a judge who will then go through it and give their feedback after some time.
Immigrants often look for people with good standing in their community to help them in writing the letter. These include their employers or long-term friends and are normally limited to family members who are less preferred to do this. These people are likely to be residents of the country they are looking to migrate to.
How to Write an Immigration Reference Letter
Immigration Reference Letters have their standard format of writing that includes several paragraphs with lots of explanations. Drafting it in the best way possible will be eye catchy to the recipient, and it will also ensure that they go through it with ease. Here are some key points to note when writing an immigration reference letter:
The Introduction
Your letter should start with the salutation, referenced to an immigration official or an honorable immigration judge, then skip a space before writing the first paragraph. This applies typically to letters whose objective is to prevent termination of removal. The rest of such letters should only state the generic "To Whom It May Concern."
Identify yourself, the person you are introducing, and the length of relationship you have with them and your citizenship status. Plead on their behalf by stating their importance; for example, you may state that the person requesting an immigration letter is the sole breadwinner of their family, but they are unable to fulfill their responsibilities since they're deployed.
The Body
This is where you clearly highlight what the requester is trying to portray to the immigration officials or the Judge. In an immigration reference letter, you are not limited to the number of words to use but don't make it too long to end up sounding vague and boring to the immigration officials. Simply, write about their moral characters at work, their social lives, their impact on their loved ones, and their positive characters. Siting examples may also help in proving a point or two, and it also increases the chances of the Judge to consider their application.
The Conclusion
Conclude the letter by appreciating the requester and clearly highlighting the opinion that the person is highly suited for immigration. If possible, you can also include your contact information after the conclusion paragraph and a signature below it.
What Should be Included in an Immigration Reference Letter?
Start by identifying the type of immigration proceeding, which may include the person's naturalization application, removal proceedings, or deportation. Consequently, it might be to prove your relationship with them, confirm residence or their employment status and serve as proof to an offensive, abusive, or verifying a belief. Here is some crucial information to include:
Your Relationship with the Immigrant
The writer of the letter is usually a personal or professional related to the immigrant. You two might have crossed paths in your career-making field, been classmates, or you might be their pastor at church. Make sure that you state how well you know them in short brief sentences and be as clear and as honest as you possibly can about your relationship.
Good characters of the immigrant
Outline their great character traits using anecdotes that elaborate on their real-life experiences you may have witnessed. It would help if you dedicated some of your time to sit down with the requester soon after they send in their application to you to write them a reference letter and have a conversation about the key points they'd like for you to emphasize. This helps in making sure that you have an idea of what they want, and it can improve on the points you'd like to state in the letter.
Future contributions they are looking to make to the border community
If the immigrant is planning to move to another country due to employment reasons, they will certainly boost the county's economy as they attempt to improve their living standards. Always make sure that you include their future output in the new country to enhance their reasons for moving.
Template: Immigration Reference Letter for a Friend
[Your Name]
[Your Address]
[City, State, Zip Code]
DATE
The Immigration Department,
Address,
City, State, Zip Code.
Sub: Character Reference Letter for Immigration of [CANDIDATE'S NAME]]
To Whom It May Concern,
I am [NAME], and I work as a University Lecturer at [ NAME OF INSTITUTION, CITY, STATE]. This letter is a character reference for [CANDIDATE'S NAME] to move to Canada. I have known [CANDIDATE'S NAME] for more than five years now, where we have worked as colleagues at [NAME OF INSTITUTION].
We often worked side by side as lecturers, and together, we have undertaken special projects for the school such as festival days and, therefore, saw each other socially as I was invited to his home countless times.
His wife works as a Nurse at [NAME OF HOSPITAL] in Canada and has been with the company for five years. [NAMEOF CANDIDATE] would like to immigrate to Canada to be with his legal wife. They have been married for one year and have no children.
I have witnessed [CANDIDATE'S NAME] motivation, dedication, and commitment to his students when we were colleagues at [NAME OF SCHOOL] in Nigeria.
He is a social sciences lecturer, and he gives his own free time to coach the students who have difficulty understanding the subject. He is a kind and gentle person in basically all areas of life and maintains a cordial relationship with his co-workers who always fight with each other.
Over the years, we became great friends. He is only able to attain a visitor's Visa for now but naturally would love to join his wife permanently. I know him as a very reliable and hardworking person who would be of great value to our country if he were allowed to become a Canadian Citizen.
I certainly have no hesitation in recommending that [NAME OF CANDIDATE] be given an immigration status in Canada. I appreciate you for taking time to consider my friend, and I would be happy to answer any questions that you may have. My phone is [PHONE NUMBER], and my email address is [EMAIL ADDRESS].
Sincerely,
[Your Signature in black or blue ink]
[your Printed Name].
Sample 1: Immigration Character Reference Letter
Liner Michaelson,
5475, 4th street,
Rome, Canada.
20th September 2020.
To whom it may concern:
My name is Liner Michaelson. I have known Spencer James for close to ten years now. For all those years, we have been great friends, and I have come to regard him as my family. I can trace our relationship back to when we were in Elementary school.
While we were in high school, Spencer James and I coached a community basketball team of Junior students from Greenvale Preparatory school. Spencer is a very skilled player and an enthusiastic leader who is always eager to mentor others while upholding professionalism. His ability to explain and demonstrate strategy alongside patience drew out the very best from the team, and today, they are the best basketball players in our community, having won several awards and titles, thanks to Spencer.
I know Spencer to be responsible, courteous, honest, and dependable. Currently, Spencer James works at a restaurant in Rome, where he is a popular server. I have, on many occasions, overhead customers asking to be seated in his section.
I can confidently guarantee that Spencer James will be an asset to any organization. Therefore, I recommend him for any position or undertaking that he may see fit to pursue.
Kindly communicate with me via my email [email protected], if you would like to discuss this recommendation further. Thank you.
Sincerely,
Liner Michaelson.
Sample 2: Employer Reference Letter for Immigration
Jackson Junior,
Wayne Enterprises,
New York, America.
+13197546790
21st September 2020.
State Immigration Department,
6700-00100,
New York, America.
Dear Immigration Official,
I am writing this letter on behalf of Esther Arunta, whom I have known for the past three years, to attest to her need for registration as an American Citizen.
I have been an employer to Esther Arunta since she joined my organization, of which I am Head of Human Resources. As a Human Resource Director for the organization, I have interacted with many people over the years, but few have had the determination, kindness, and accountability Mrs. Arunta possesses. Once, she helped me resolve an organizational politics conflict that had rendered most of the work teams dysfunctional at the time. Well, few would have responded to that kind of stressful issue with such grace and levelheadedness.
I strongly wish that Mrs. Arunta could stay here in New York forever, which is why I confidently recommend that you consider her application for registration as an American Citizen. Her husband and children have already acquired their American Citizenship status, and I feel it would only be fair if she also became a permanent resident.
I believe that Mrs. Arunta is an asset to my organization, and I have no doubt that she will bring the qualities of dedication, hard work, talent and contribute to the overall wealth of this Great Nation.
Yours Sincerely,
Jackson Junior.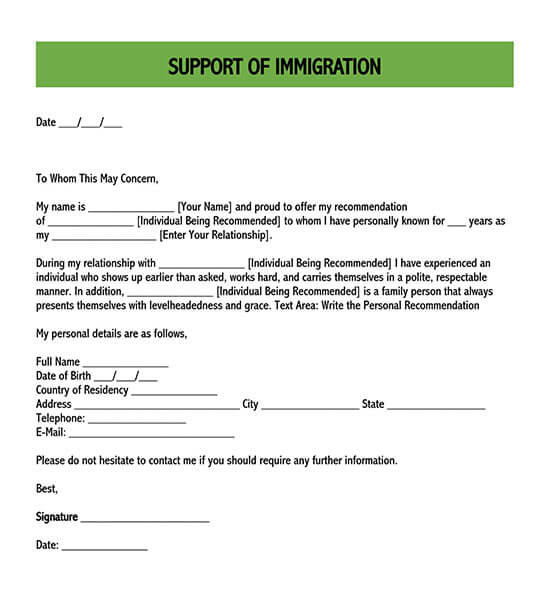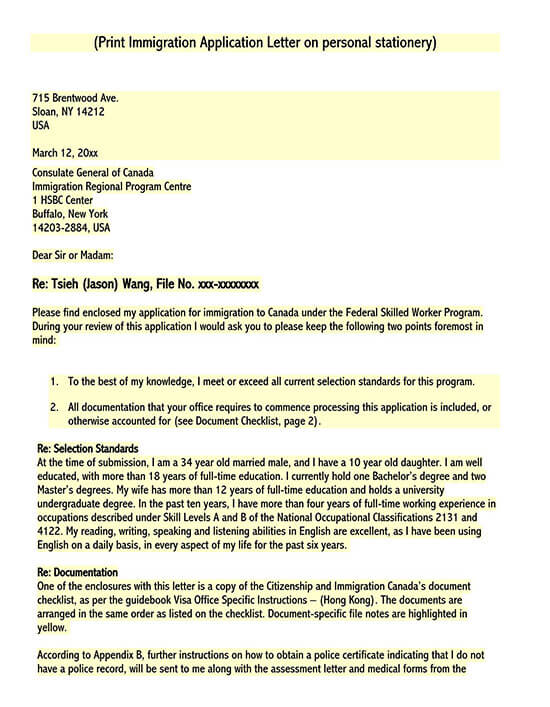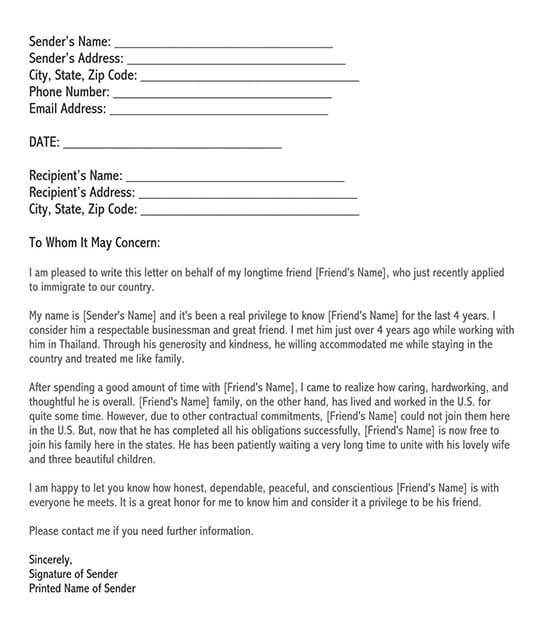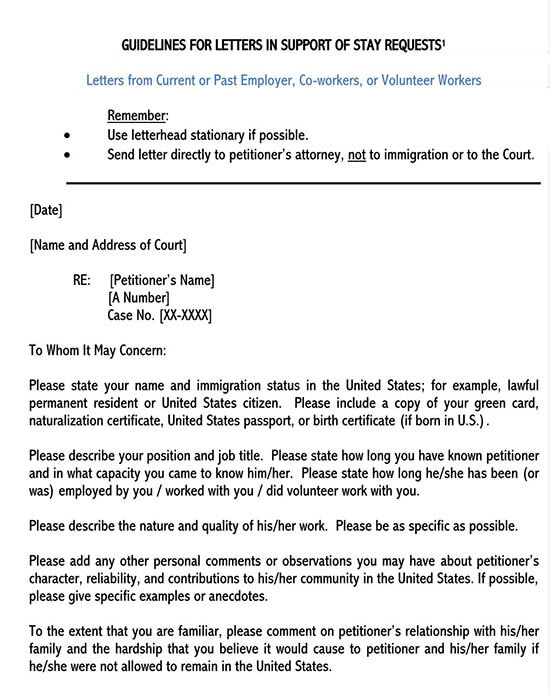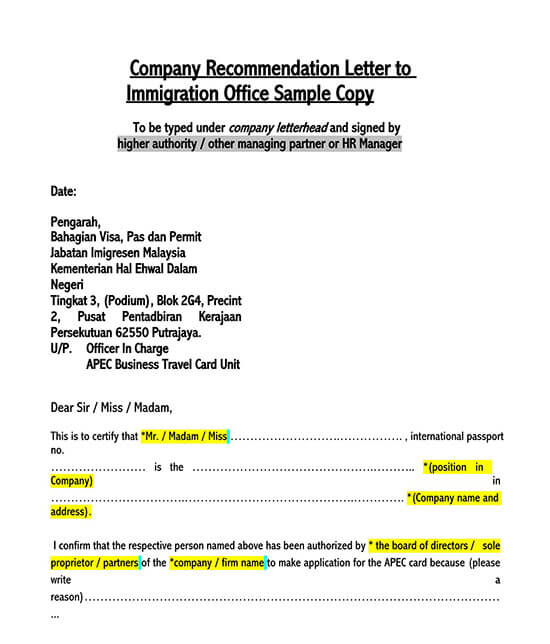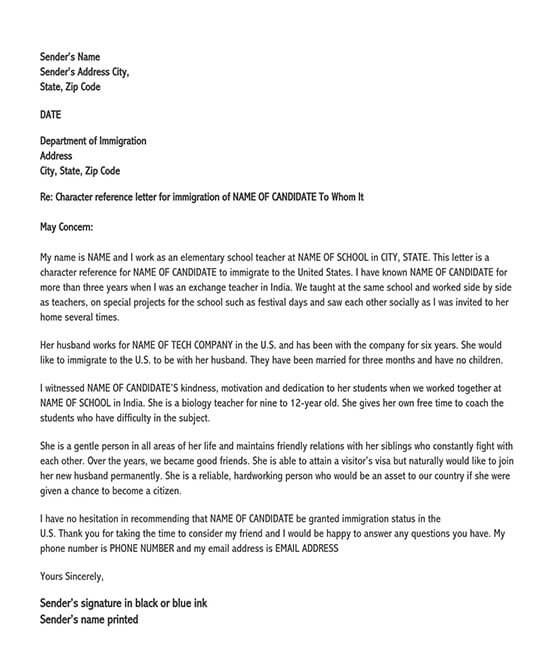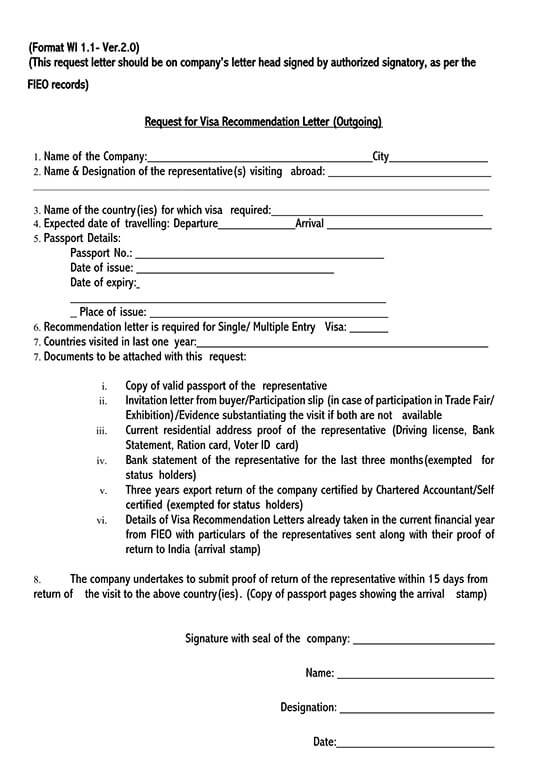 Immigration Proceeding: The letter should start by identifying the type of immigration proceeding, i.e., naturalization application, removal, or deportation.
Your relationship with the immigrant: The person tasked with writing the letter is usually a professional or a person related to the applicant. You two may have crossed paths in your career-making field, their pastor at church, or their classmates. Make sure that clearly explain how you know the applicant in short brief sentences and be as clear and honest as you can be when writing.
Good Character of the Immigrant: Properly highlight their great character traits using anecdotes that touch on their real-life experiences you may have witnessed or been a part of. If possible, create some time to sit down with the applicant and converse on the key points you should include in the letter to bring out their positive traits better. This will also ensure that you have a clear picture f what they want and can also help improve on the points you'd like to include in the letter.
Future contributions of the Immigrant: If the applicant is looking to move to another country due to employment, they will certainly boost their economy as they attempt to improve their living standards. Make sure that you properly outline the future output of the applicant to help increase the chance of their application being considered.