Rental termination letters are letters written by a property owner to inform the tenant that he or she wants to terminate the lease agreement. Rental agreements are serious contracts because of the cost and convenience involved. Property owners need to use the right legal jargon when drafting a rental termination letter. Using rental termination letter samples can make it easier for property owners to terminate lease agreements without suffering litigation from tenants.
Reasons why you may need rental termination letters
If you have a tenant who frequently breaches the lease or rental agreements, you may be forced to use rental termination letters to evict the individual.
If you want to sell the property to someone who does not want tenants, the rental termination letter can be used to inform the tenant to vacate.
If you want to use the property for your personal use rather than for commercial papers, the rental termination letter can be used.
If you want to make repairs or structural changes to your property, the rental termination letters will help.
Termination of Rent Agreement Letter Sample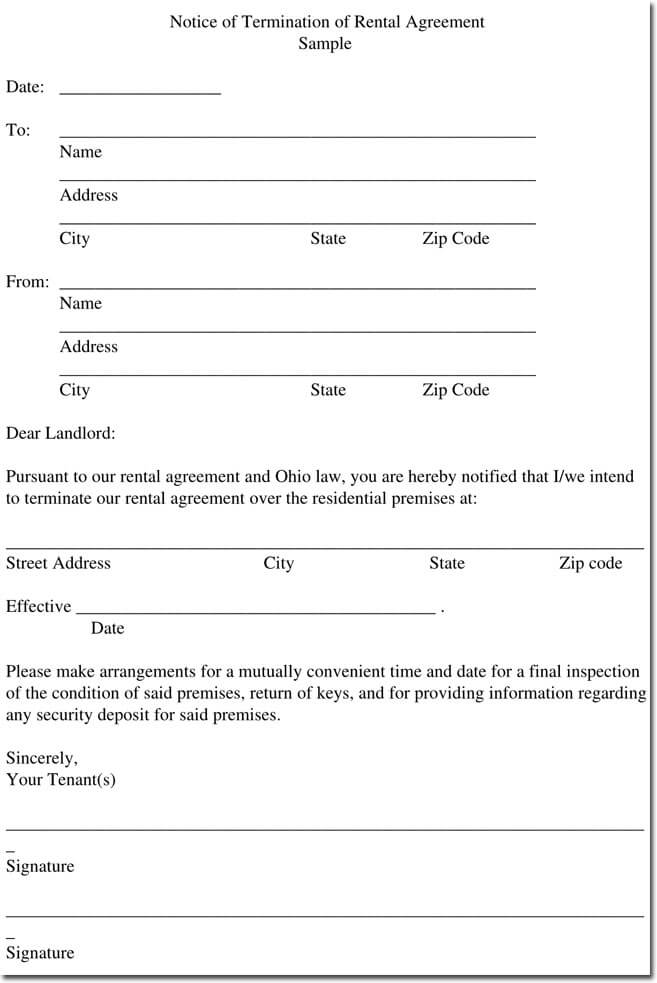 Apartment Lease Termination Notice Sample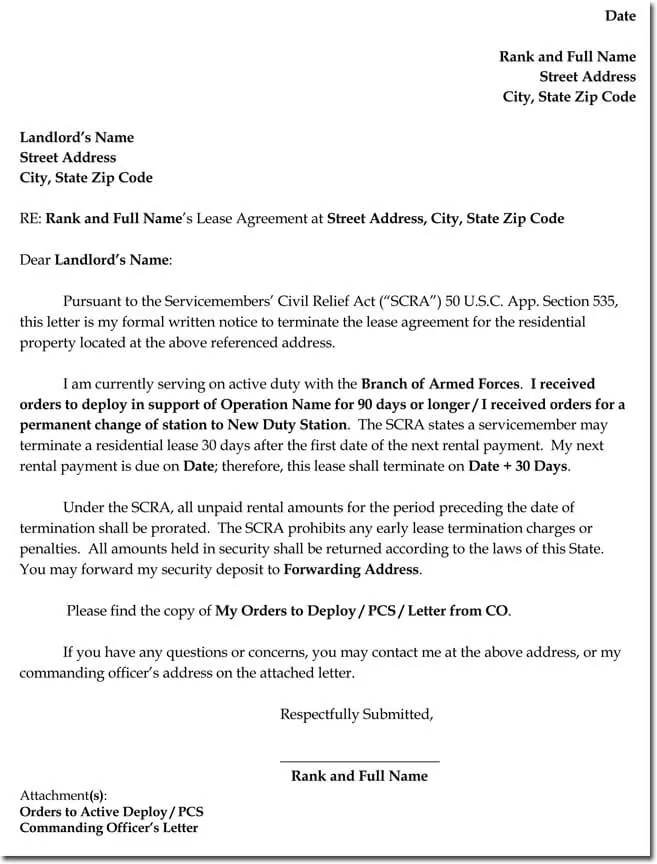 Related: Samples of Real Estate Termination Letters
Tips on how to write rental termination letters
Ensure you write the letter in a formal yet respectful tone to ensure it does not offend the tenant.
Ensure the letter highlights the intended reason for asking the tenant to vacate your property. Your reason should be well articulated to ensure the tenant does not misunderstand the reason.
Ensure you include the date that you want the tenant to vacate in the letter. Most leases or rental agreements allow a one-month notice to vacate.
Ensure that you use the right legal language to communicate the termination of the written and verbal contract with the tenant.
The rental termination letter samples will provide you with a template that you can use. You no longer need to spend unnecessary legal fees when you can draft a similar letter using available resources.