A baseball scorecard is a classic method of detailing what happens in a baseball game. As the game unfolds, scorekeepers or just avid fans can use this chart to keep track of exactly what happens. Many fans enjoy keeping score just for fun, which is where printed scorecards come in handy. Printed scorecards feature a complex array of fields to fill out, and there are a few different official scorekeeping methods, but many fans like to get creative and adapt their own.
At the top of the card, there is a field for the pitcher. In this field, you will start by entering their name, player number, and their win/lose record for the season. You will then enter IP, which is the number of innings pitched, K, which is the number of strikeouts pitched, BB, the number of walks to first base pitched, and HB, which is the number of times a batter made it to first base while they were pitching. Then, you will fill out the number of runs hit while they were pitching, ER, which stands for earned runs and indicates the total number of runs that did not happen as a result of errors. Finally, you'll fill out ERA, which is the ER number divided by number of innings pitched.
On the top right-hand side, there is a baseball diamond illustrating positions on the field, which you can use for reference when filling out the rest of the card. As each player bats, you will fill out the fields in the main left-hand column, which include the player name, number, subs per inning, and position played. As they bat, there are a number of diamonds to fill out, in which you will indicate their numbered position on the field. On the right-hand side, you will fill out AB, which is number of times at bat, number of hits, number of runs, and number of runs batted in. At the bottom, you can add up your team totals per inning using the scores you kept throughout the game. These totals are hits, walks, runs, and players left on base. Finally, there is a field to keep track of the opposing team's runs.
Sample of Baseball Score Sheets
Printable Baseball Scorecard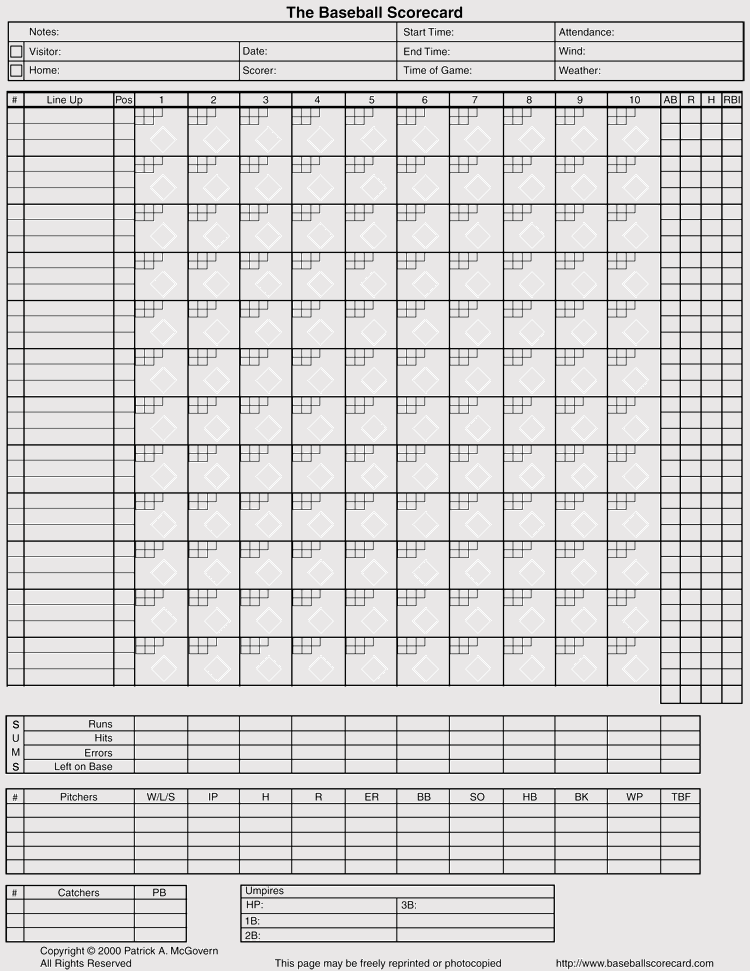 Little League Baseball Score Sheet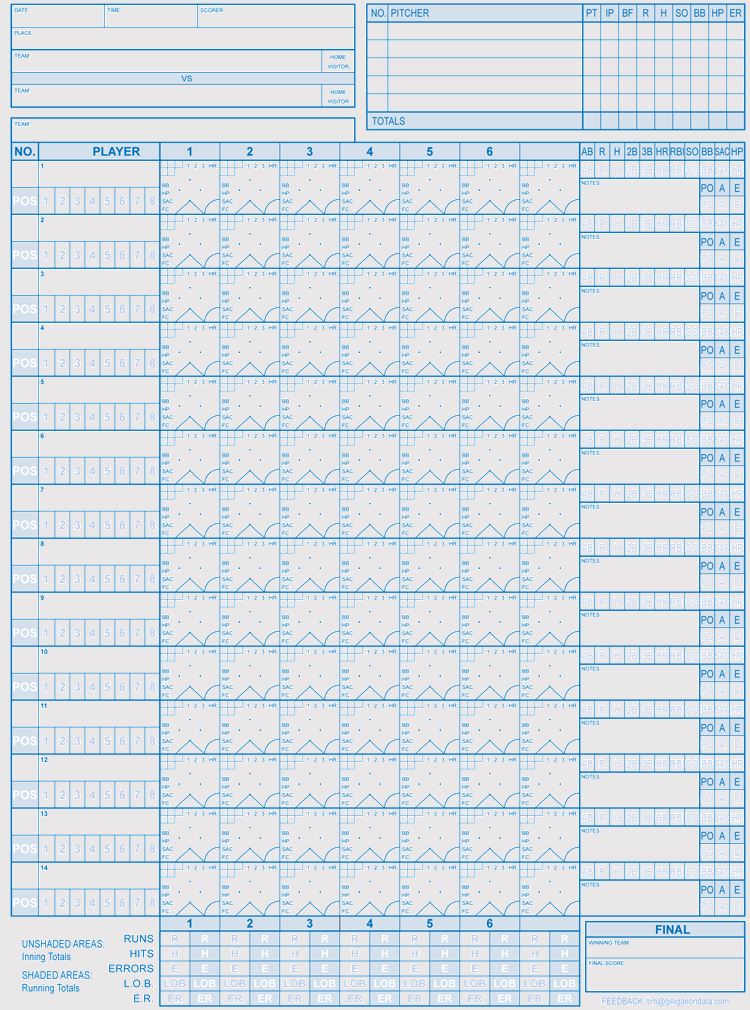 Baseball Scorecard PDF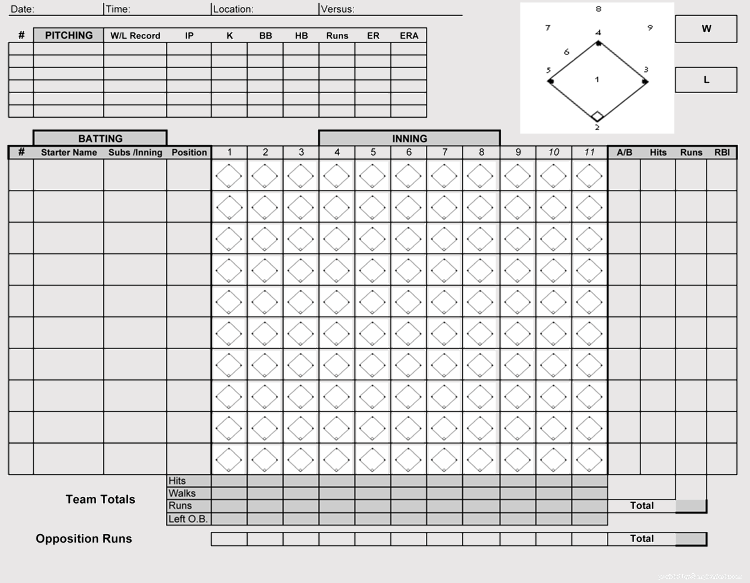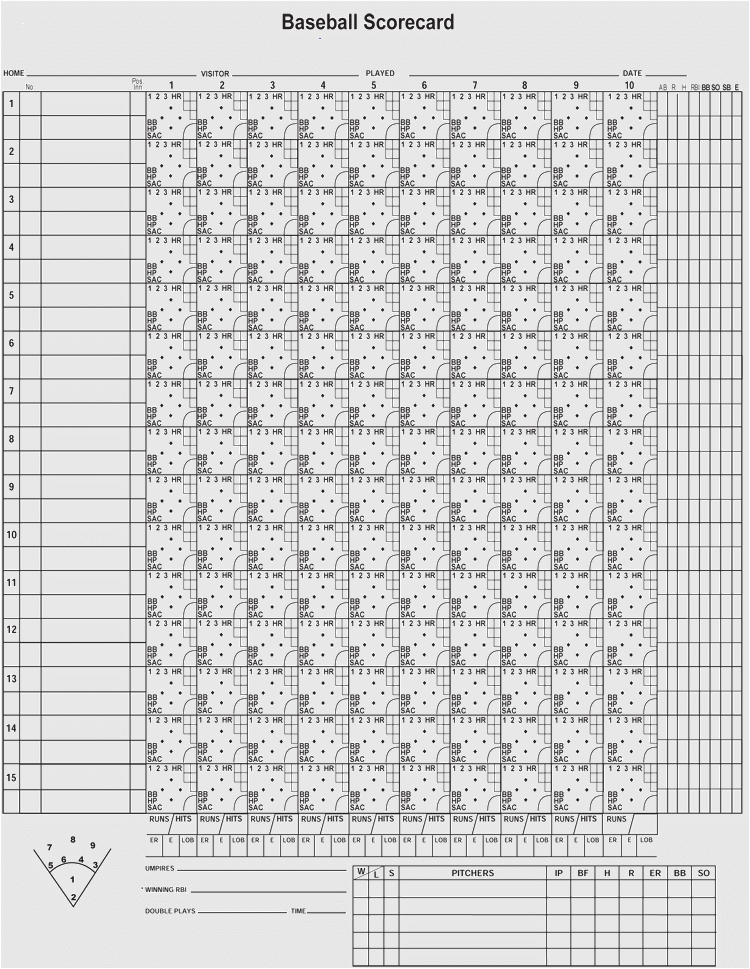 Simple Baseball Score Sheet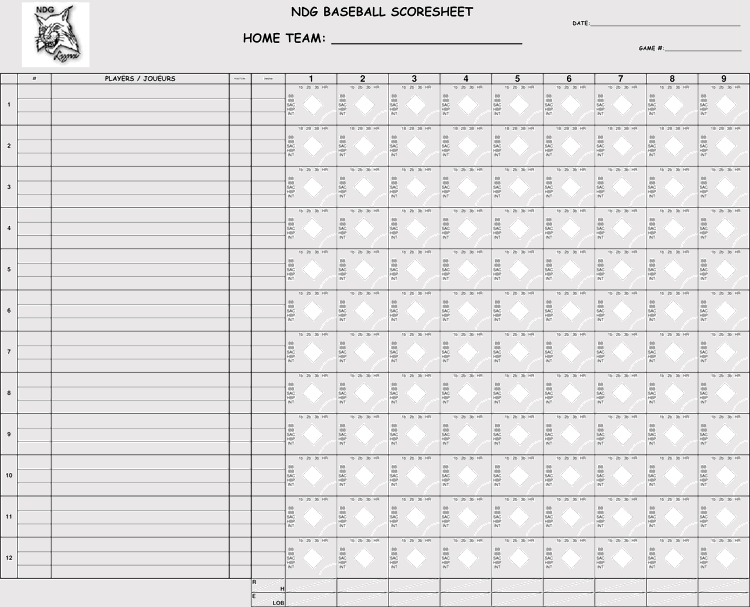 Printable Baseball Scorecard with Pitch Count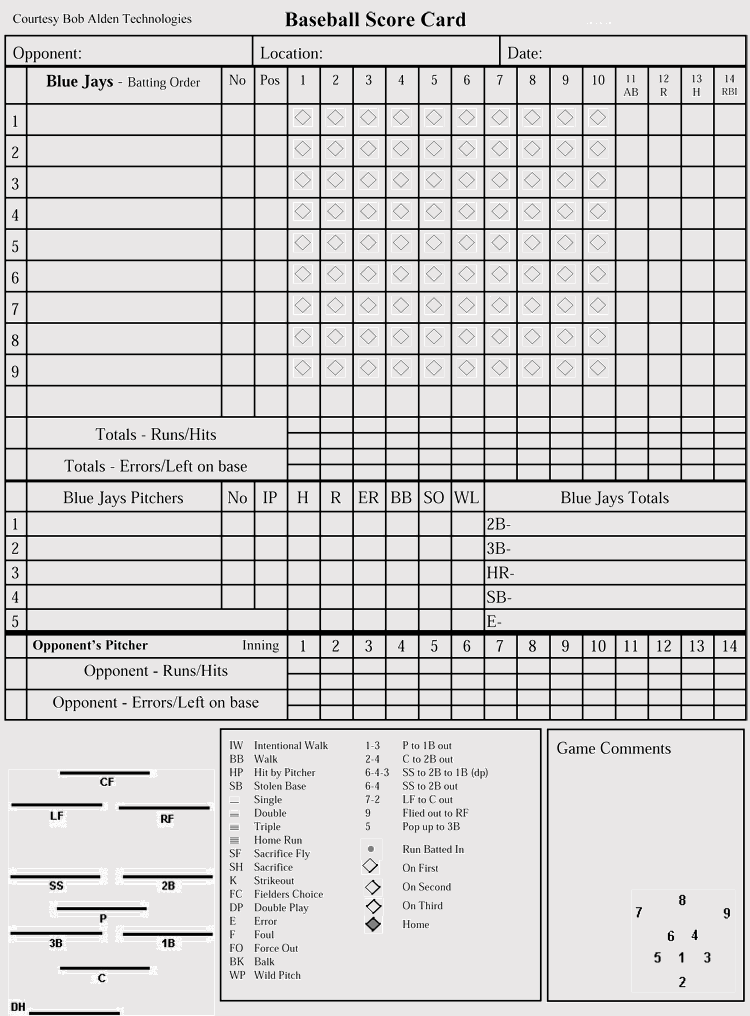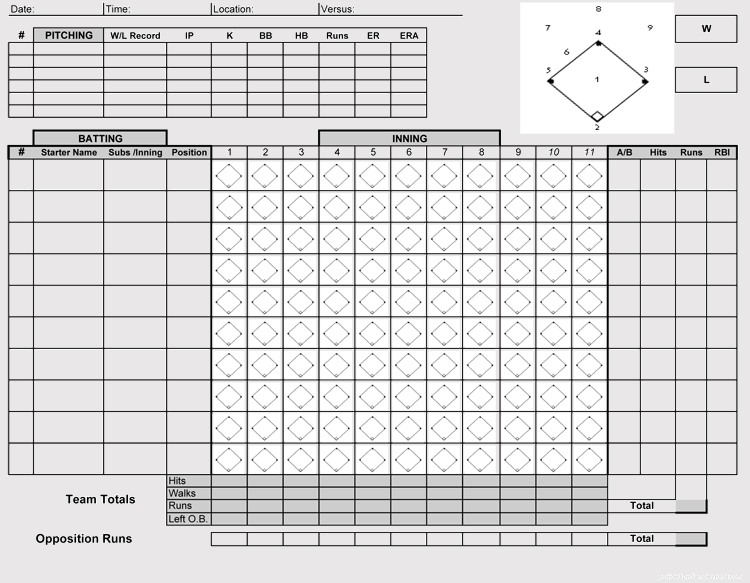 Baseball Score Sheet Example