Newsletters are an important part of any well run group or organization. They are a useful tool that provides adequate communication between members and the organization. Preschools find newsletters an excellent way to convey information to parents regarding their child's education. These newsletters are a fun way to pass on interesting and pertinent information regarding day-to-day activities, celebrations and events.
Preschool newsletters are a fun and valuable way to pass on interesting and pertinent information regarding day-to-day activities, celebrations and events. With preschool newsletters parents are kept up to date on daily routines. For example, what are the children learning during their daily routines? When is their nap time, and what are they having for meals and snacks? Preschool newsletters perform an important function for parents in alleviating many of the fears they have of sending their little one to school for the first time.
Preschool newsletter templates are an excellent and efficient method used to organize information for the child's family. Printable preschool newsletter templates assist the instructor in listing upcoming events, lesson plans, policies, and highlights.
Future Events
Preschool newsletter templates notify the parents of events such as parties, special holidays, guest speakers, conferences, or field trips. This section gives parents a heads up so they can help prepare their child for any upcoming activities.
Lesson Plans
Lesson plans involve an outline of what the teacher has planned for the children, education wise. Such plans will alert the parent on which days they will be learning a certain topic, such as colors, shapes, writing, reading, art or music.
Preschool Policies
School policies are important and any changes or alerts should be inserted into the newsletter. Any changes in dress code, school hours, 'snow day' procedures, contact information, or absenteeism policies.
Preschool Highlights
Highlights include funny and amusing anecdotes that happened in class, which children received gold stars for achievements in class, small biographies of some of the children, names of their pets or stories of their favorite pet, what costumes were worn on Halloween.
Related:
Preschool newsletter templates can make the task of creating preschool newsletters painless and fun. We all know the importance of these newsletters, and that parents wait for and rely on them in order to get information on upcoming events or policy changes. As a result of having so much information at once, these preschool newsletters need to be concise and to the point. Our preschool newsletter templates are free to download, and will assist you in the creation of an informative newsletter in a quick and convenient manner.
[ads]
Free Preschool Newsletter Templates for Word and PDF
---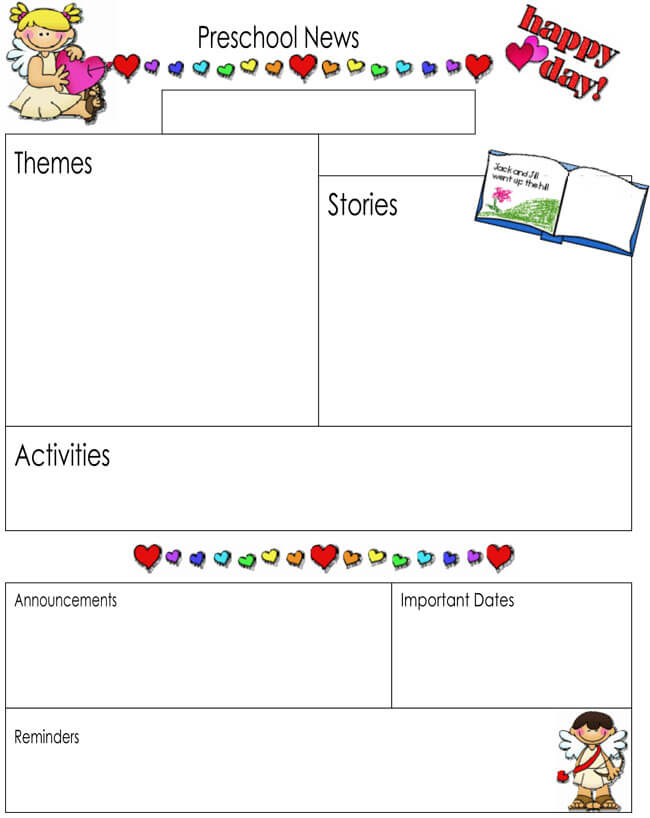 ---
---
Preschool Newsletter Templates for Word and PDF
---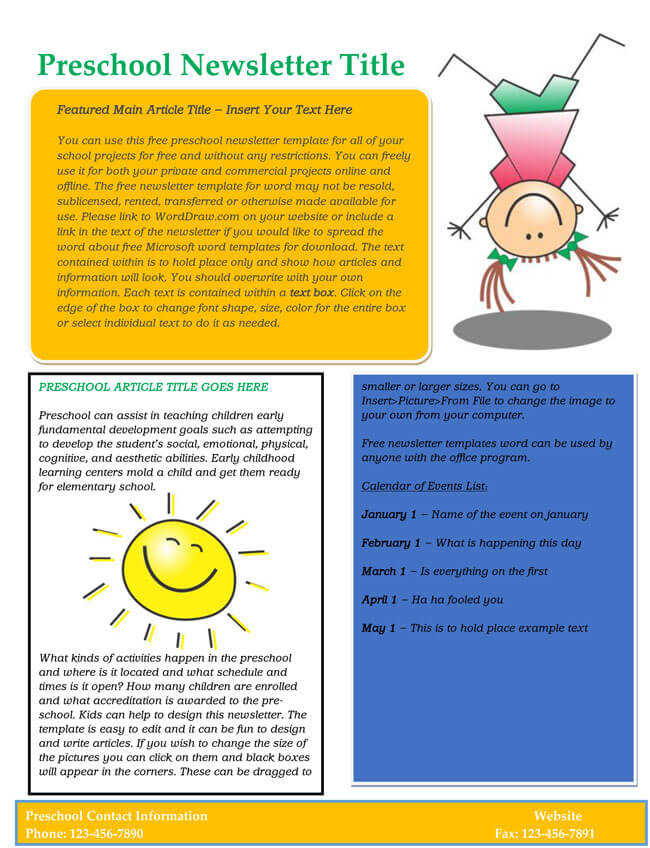 ---
---
Blank Preschool Parent Newsletter Template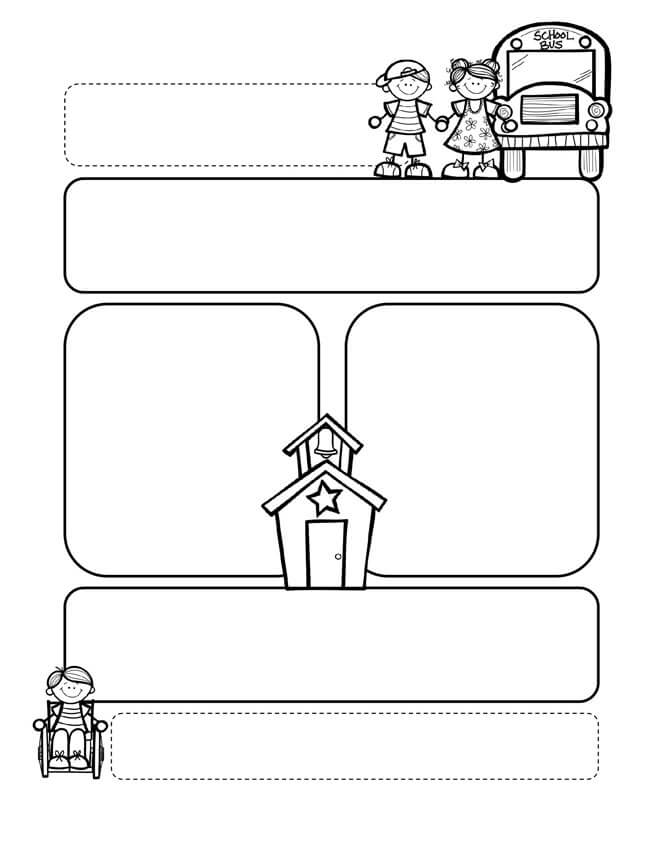 ---
---
---
---
---
---
---