Parent contact log is a communication tool used by the teachers to keep the parent informed of the day to day activities in the classroom. A parent contact log serves to update the parent on their kids' behavior in the class. It monitors the behavior, success and the progress a student is making. It also works for documenting all the accomplishment and troubles, a student may get involved.
Parent contact sheet has an updated parent's phone number, email address and also the current working place.
The information entered on the parent contact log has the exact date and time that the event happened. It also documents the communication between the parent and the teacher either through email or phone call. The date and time of communication and also the essence of the contact gets documented. The document can later be printed to have a copy of it.
It is important for teachers to use a parent contact log sheet template. By doing this, they can print log sheet anytime when required. The free contact log sheet template will also help the teacher to arrange every meeting accordingly. The information contained will help the teacher and the parent decide on the plan to use to help a student.
Parent Contact Log Sheet Template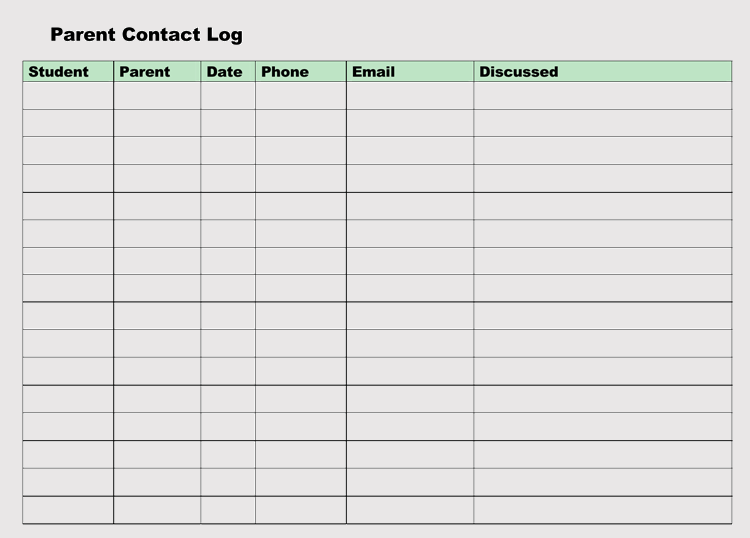 Parent Teacher Communication Form Template
Parent Communication Log Doc
Parent Teacher Communication Log Template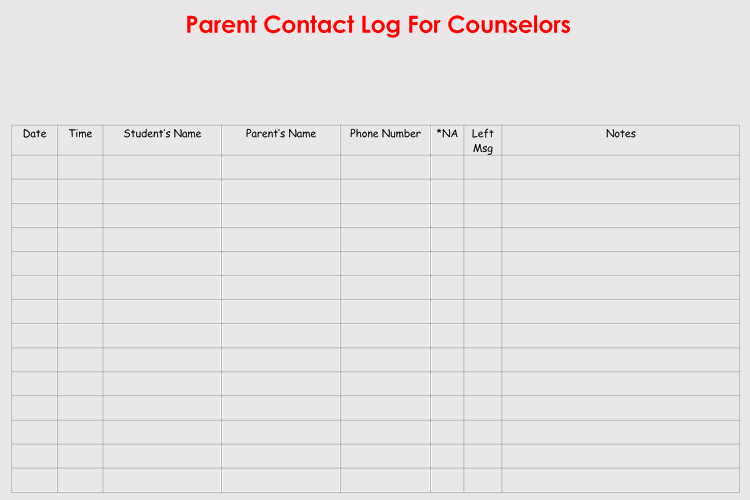 Parent Teacher Daily Communication Log Sheet
Parent Contact Log for Kindergarten
Parent Communication Contact Log Format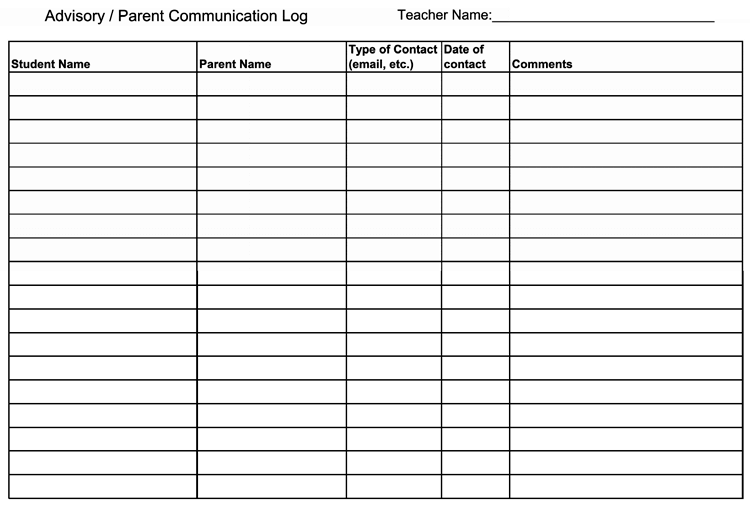 Parent Student Contact Log Example
High School Parent Contact Sheet Template