The first step to achieving desired logistic manager jobs, as well as any other sector, begins with the elaboration of a good CV for logistics. Although it seems like a simple task, there is much to do to stand out during the selection process. It is necessary that the candidate also understands the criteria and requirements that the recruiter seeks to "marry the vacancy". That means finding the right person for the right job!
Every job opportunity starts with a need within the company. From there, a job description is defined. This document specifies the activities that the professional should perform. To this end, the knowledge, skills, and attitudes that should ensure the best possible performance for that opportunity will be identified.
At the end of this process, each vacancy will have a defined professional profile, where physical, behavioral, and intellectual aspects will be specified. The intellectual level required is related to the complexity of activities, academic requirements, and experience generally.
The logistics area usually covers a number of functions within organizations, so it can be subdivided into different sectors, such as logistics operation, transportation, import/export, planning, and projects. The most common vacancies are: logistics operator, logistics assistant, logistics analyst, logistics supervisor, logistics manager, and logistics director. Often the name of the position can vary, for example: transport analyst, freight analyst, logistics specialist, supply chain director, among others.
Having made this information clear, the candidate must imagine himself as a product that needs to be sold to a target audience! The verbal language, appearance, technical qualification, etc. should be clear to the evaluator because he needs someone who can develop well the role that the company seeks.
What Logistic Manager Resume Include?
A good CV for logistics should always contain clearly:
Objective: For which vacancy the professional wishes to apply. The first way to make it clear to the recruiter is to inform the position and function that is intended, for example, a transport analyst. Although it seems basic, this is a very common mistake.
Technical terms: The use of technical terms and industry acronyms demonstrates knowledge of the specific. If you are applying for a logistics operation vacancy, use terms such as fulfillment, picking, packing, etc. On the other hand, if it is a vacancy for the transportation sector, mention inbound, outbound, milk run, cross-docking, drop shipping, etc. For a management position, knowledge of the main logistics indicators is essential! Some of the main ones are: OTIF, OFR, OCT, non-conformities, among others. Knowledge of innovations and logistics trends also confirms expertise in the logistics environment.
Systems: Some software is more specific in the logistics segment, such as WMS – Warehouse Management System and TMS – Transportation Management System. If you have knowledge and experience with any of them, mention it in your CV for logistics.
Professional reference: Someone with whom you have worked in another company, preferably a manager, can give an excellent reference to your work.
Projects: Describe projects you were part of, explaining your role. These participations demonstrate the ability to work in groups and a systemic vision of an organization.
Results obtained: Simply performing activities is not a differential, but presenting the company's achievements, such as improving quality indicators, productivity, or even cost reduction is a great decoy.
Contact details: Different channels for easy communication, preferably include a link to your Linked In profile, where the recruiter can get more information about you. Take my profile as an example.
Remember that false passing information on the CV for logistics will harm you sooner or later. It is common for companies to apply assessments, i.e., practical tests. The interview will also serve to prove everything that was written on the paper. Suppose any of the information mentioned in this article is not known to you. Take the opportunity to learn more through logistics blogs like Bringg, FreightHub, Transmetrics, and Logistics Viewpoints.
What does a Logistics Manager Do?
The logistics manager activity has been around for a long time, although previously it was seen only as an operational function. With all the transformations of the world and the contemporary market, it has become important also in the strategic planning of the business.
The professional is able to observe the dynamics of the company as a whole, always seeking to reduce costs. In addition, it ensures that the transport, deposit, and distribution operations of raw materials and/or final production are efficient.
In general terms, we can say that what it does is ensure a healthy, effective, and economical flow of products. To this end, the necessary solutions are indicated without affecting the quality of the product or the needs of the company and the final consumer.
Essential Responsibilities
Among the roles played by the logistics manager are:
Manage the supply chain
Ensure the movement of goods, services, and information with maximum efficiency for business
Manage the handling, packaging, and storage of goods
Strengthen the company's bond with suppliers and customers
Reduce inventory costs
Manage the planning and execution of receipts and deliveries
Set up an appropriate transmission and distribution network
Monitor performance strategies
Identify and suggest improvements in the company's operating systems
Best CV Templates for Logistic Manager Jobs
Following are some of the best logistic manager CV templates:
Logistics Manager CV Example 05
This is an infographic logistics manager resume template with beautiful design and white background, which makes it easy to read the text. You can also add your photo to it!
Logistics Manager CV Example 06
This is a simple logistics manager resume template with a very decent design without any edgy objects against a dark background. You cannot add your photo to it.
Logistics Manager CV Example 07
This is a modern logistics manager resume template with amazing design and objects with most of the text against a white background to make it easier for HR to read. You can also add your photo to it!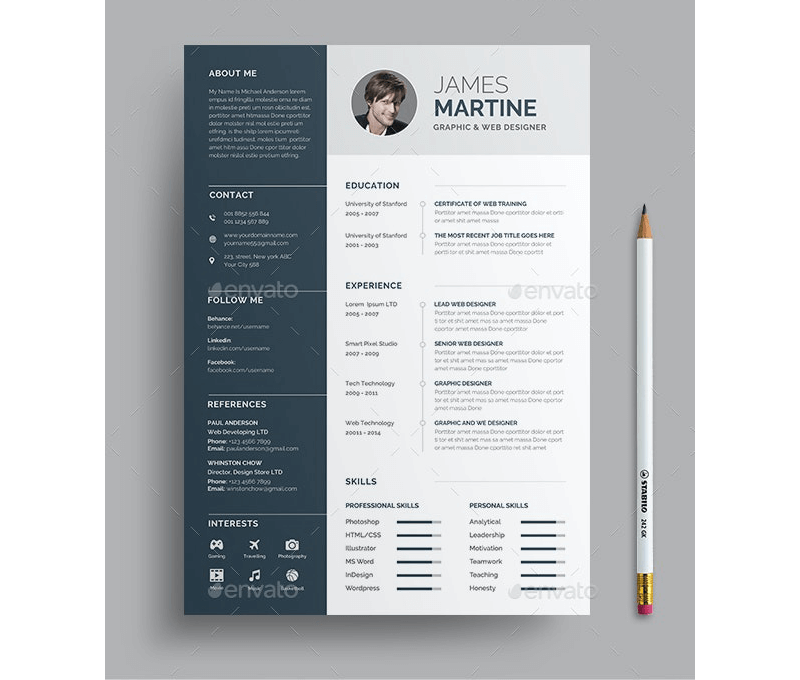 Logistics Manager CV Example 08
This is a simple maximalist logistics manager resume template. Although you cannot add a photo in this template, you can add all your details in it without having to worry about space!
Logistics Manager CV Example 09
This is a clean logistics manager resume template with simple design against a white background, but like the majority of other clean resume templates, you cannot add a photo in it!
Logistics Manager CV Example 10
This is a modern logistics manager resume template with an elegant design and a modernistic look. This kind of modern logistics resume is best for not only logistics manager positions but also other logistics-related positions!
Logistics Manager CV Example 11
This is a logistics manager resume template against a white background. Unlike other neat templates in this list, you can actually add your photo. This type of template is best for all kinds of logistics positions!
Logistics Manager CV Example 12
This logistics manager resume template is extended in design. It has a fairly simple design against a white background, which makes the text easy to skim read. Moreover, you can also add your photo to it!
Logistics Manager CV Example 13
This logistics manager resume template is clean in its design, which means unlike some of the other templates, it does not contain any unnecessary edgy graphical objects and is best for a logistics manager position!
Logistics Manager CV Example 14
This logistics manager resume template is modernist in its design and can be used for applying not only for logistics manager positions but also other logistics-related positions. You can also add your photo to it!
Why Should you Choose a Graphic Resume Template?
The importance of the workplace in our lives is really great. If you have to spend 8h of your day working on a job that makes you unhappy, it is likely to affect all other aspects of life. So it's always worth it to bet on a well-formatted CV for logistics. A well-formatted CV is your business card and face on the labor market, and with increased competition through digitalization, it must make the impact even faster.
Once you bet on making a CV and make it impressive, you can use it for several years by adding and deleting information from it according to the job you are looking for. A logistic manager resume can play an unpredictable role in how your future is made, so it's a good idea to take it seriously. A carefully formatted CV also says a lot about you and how you handle things.
Preparing a good CV for logistics is only one step in the selection recruitment process, but it is the first step, and everything that comes next depends on your evaluation. Apart from CV's we have a lot of free resources, do check them!