When you have a trip coming up and you are preparing for a journey that will take you away from your home and your possessions, you need to understand just what you should bring with you and just what you will need to have along. Whether you are heading out on a business trip or you are traveling for fun, you need to have a clear understanding of all that you should bring with you. When you are planning for a trip, you will be able to use a Travel Checklist Sample to help you consider all that you need to take with you. Such a thing can help you as you plan and as you pack.
Whether you are seeking a business trip checklist or planner, a pre-travel checklist, or some other help with your trip preparations, you will find samples here that will meet all of your travel needs. The samples that you find here are editable by using Microsoft Word, so you can make them into all that they need to be for you. When you are seeking help with your travel plans, you will find that a Travel Checklist Sample can offer the assistance that you need. When you are packing and in need of help, a Travel Checklist Sample will help you to take care of things.
You would like to be fully prepared as you set out on a trip, and one way that you can prepare yourself is to have a checklist made up and to check off each item as you pack it. You will find that the Travel Checklist Sample makes your life easier in this regard. Using such a checklist allows you to know that you have packed up all that you need to pack up and that you are ready to go.
Business Travel Checklist Template
---
Travel Checklist Template Printable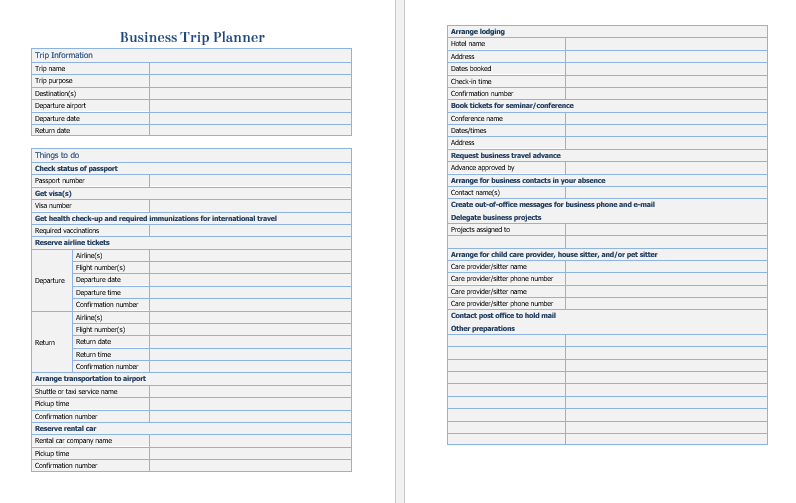 ---
Pre-Travel Checklist Sample