Resume templates are pre formatted documents that guide the job seeker through the complex process of creating a resume. Resumes are designed to showcase your accomplishments and abilities, and to introduce you to a potential employer. The creation of a resume is a complex task, and can be a daunting for many. As a result, resume templates are a tool used as a guide to assist individuals as they seek employment.
Staring at a blank sheet of paper, or computer screen, and trying to compose a resume is often intimidating for many people. Templates save time, and let you know exactly where data should be placed. Resume templates are designed to be customizable. For instance, if you do not wish to place an Objective section in your resume, you simply delete that section. If you have won awards or achieved accomplishments, you may customize a field for those as well. However, always remember that the template is just a guide, and that each and every resume you write must specifically focus on the job you are applying for.
It is important to remember that templates are simply guides to assist you in creation of your resume. It is the customization of the template and the addition of keywords which will make your template stand out. In today's busy world businesses, organizations and groups are now using Applicant Tracking Systems that scan each resume for certain keywords. If your resume does not contain certain keywords, the system will not forward it to the Human Resources Department. Examples of keywords are: Achieved, dedicated, developed, secured, stabilized.
We are offering science resume templates that are free to download, and professionally designed for those who are seeking employment in the sciences. Whether you are applying for a position as a professor of physics, engineering and technology, mathematics, chemistry, forensics, metrology, biology, or any of the earth sciences, our science resume templates will assist you in creating the perfect resume. These science resume templates are simple and easy to use. Simply select your template, download it, customize it with your personal data, and print it, or save it to disk. All in all, the use of our science resume templates can make your resume shine, and stand out from the rest.
[ads]
Science Expert Resume Templates and Samples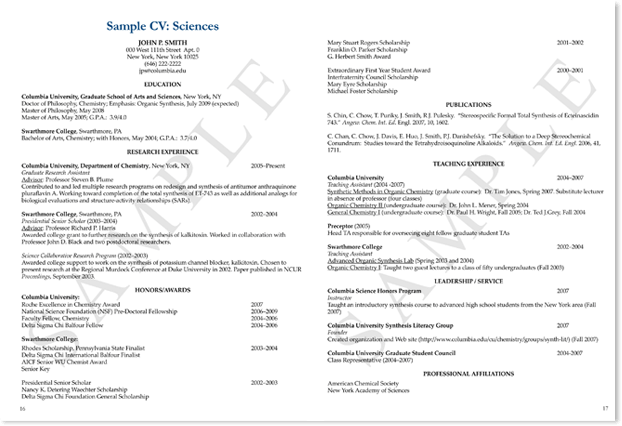 ---
Example of Science Expert Resume
---