A retirement letter is a formal and respectfully written letter to inform your coworkers and supervisors that you plan to resign due to retirement. Everyone is looking forward to that day that they get to retire and live life for themselves. But how do you go about writing the letter to inform your boss? But there are definitely certain ways to go about it, and we're here to help you determine what you should and shouldn't do when going about informing your colleagues.
Sample Retirement Letter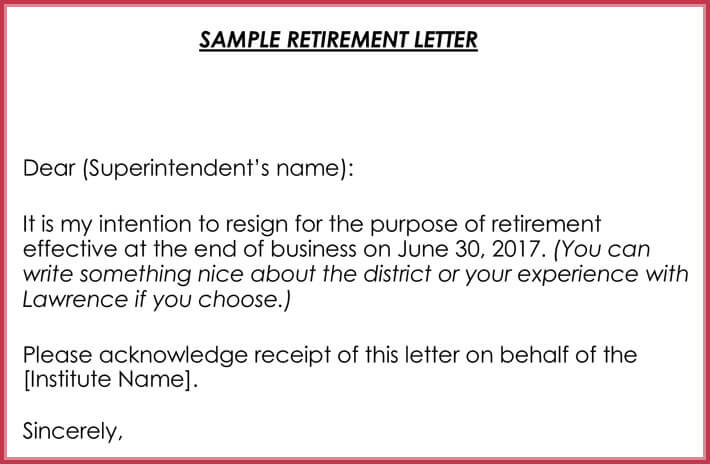 Employee Retirement Letter Sample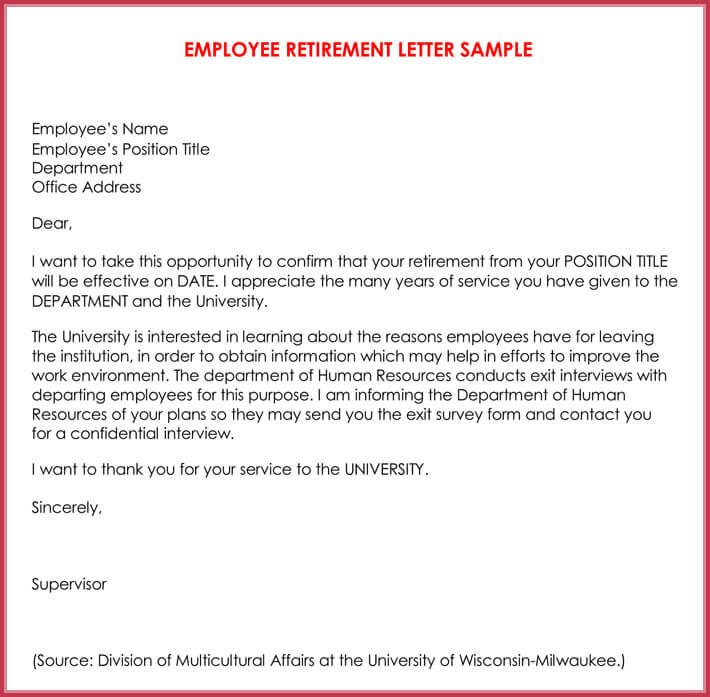 Sample Retirement Farewell Letter to Coworkers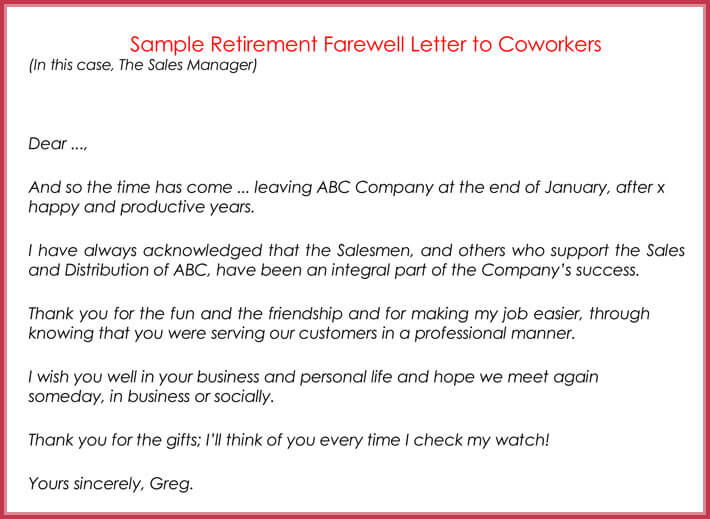 Retirement Letter Format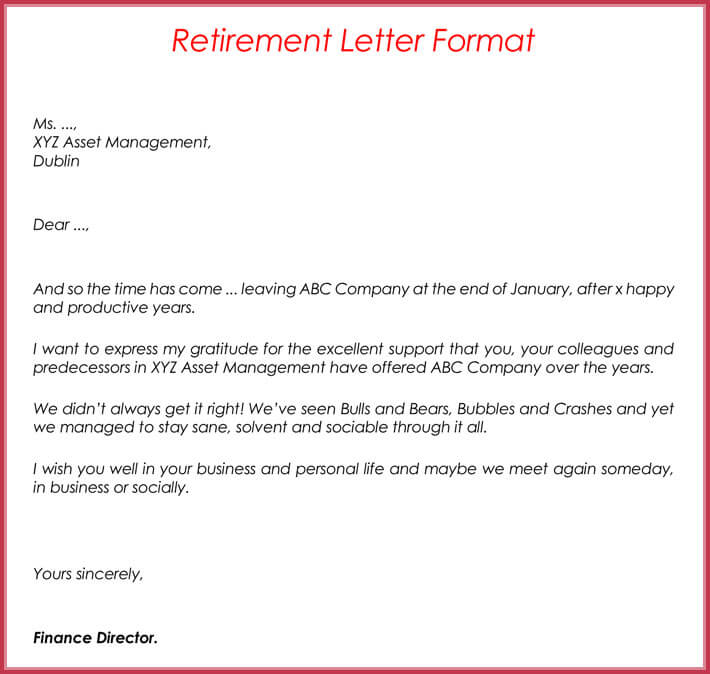 Retirement letter Example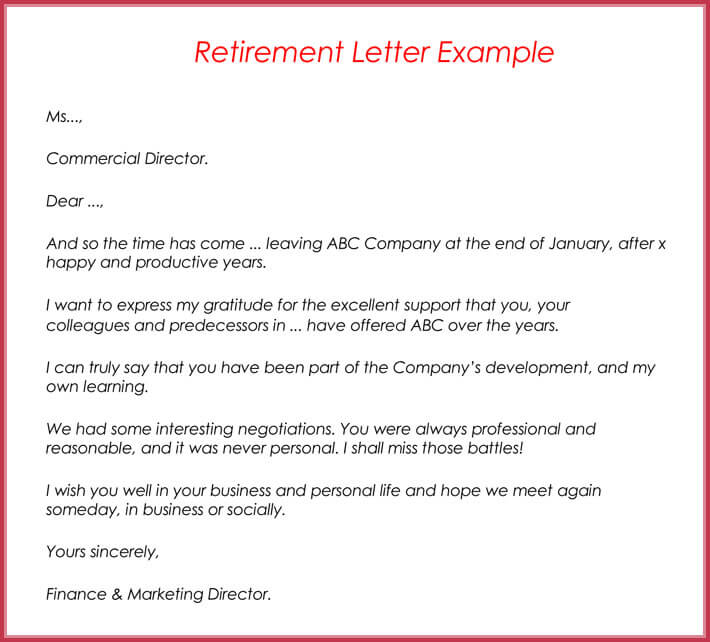 Sample Retirement Letter of Resignation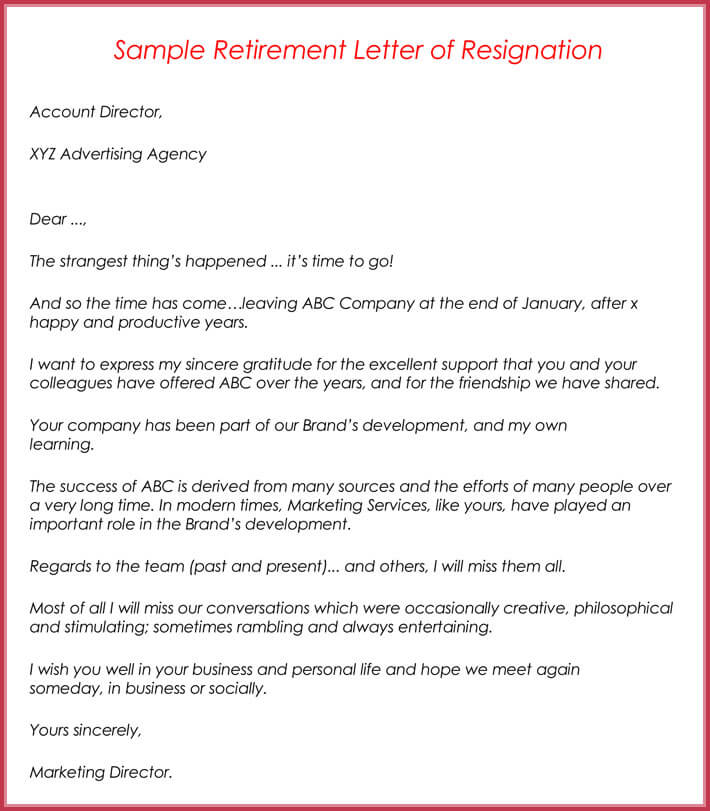 Sample Retirement Announcement Letter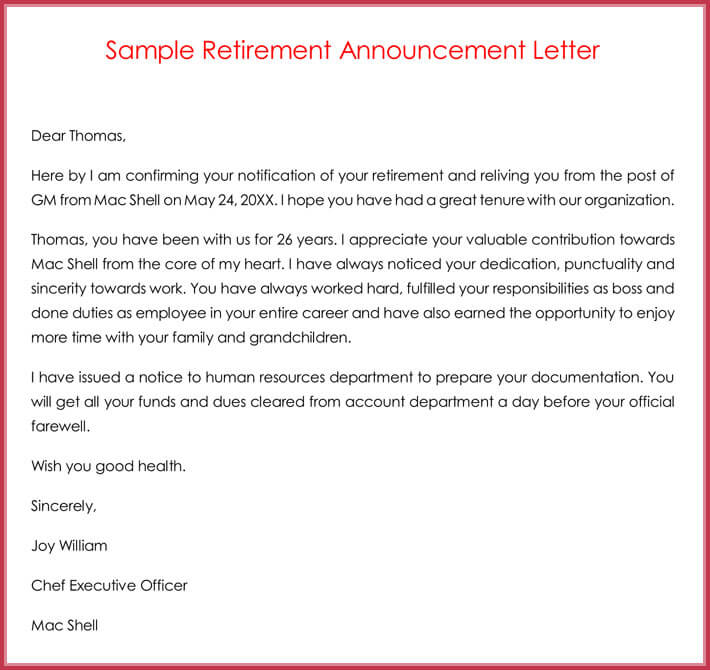 Sample Retirement Letter of Appreciation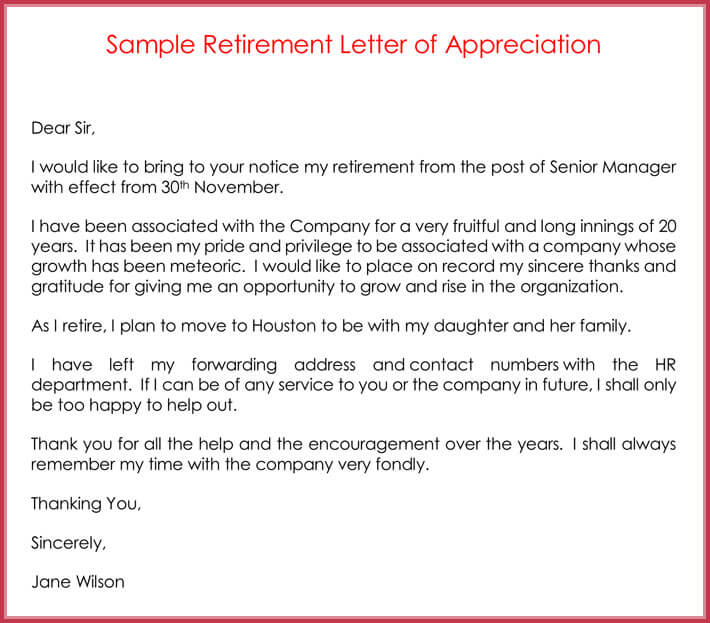 Sample Voluntary Retirement Letter
With our new and improved retirement announcement letter templates, it is now easier than ever for you to do the thing you've been dreading: Telling your boss that you're going to resign. With all of the added stress that surely comes along with this feat, using our templates will make it quick and easy for you to professionally write an articulate letter.
So what should you include in this letter? There are many small details that you may want to add, but it's always good to offer help to your colleagues and supervisors. Offering to train incoming staff to fill your position leaves terms on a much happier note, and they will know that your replacement is going to be just as good as you! Be respectful and gracious, you may be leaving on good terms, however it's just like if you were resigning for any other reason. However tempting, do not bring up anything negative. Try your best to keep things positive and uplifting. Do express gratitude to your company for giving you this opportunity and definitely be sure to mention all of your successes throughout the years with this business.
Taking the time to write a farewell letter can definitely have its stresses, but using our new templates this job is going to be the easiest part of retiring.