The people who can afford to retire these days and do so voluntarily are the lucky ones. They're going to need to write letters about their intent to retire to their bosses. They should start off the letters with making their intentions clear. While they still need to be polite at this point, there is no reason to beat around the bush. Retirement letter samples can make all the difference for the people who want to get a sense of what a good retirement letter looks like and how they can make theirs meet the required standards.
From there, it is a good idea to reflect on one's experiences with the company, including the duration of one's career. People should include positive experiences and they should talk about how great it was for them to work there. It's also a good idea to subtly include a reason for retiring, and it should be something that's equally positive and non-critical of the company. People can talk about how they feel that they're at a new stage in life, or they can mention that they feel that it's time to move on for them. One way or another, it's just important for people to avoid bad-mouthing the company or the employees.
At the end, it's a good idea to thank the company, one's coworkers, and otherwise share gratitude for one's experiences there. People need to end the letter on a high note if they want to leave the company on a high note. Retirement letter samples are all over the Internet these days, and it's a good idea for people to look at them before they finish writing their own retirement letters. The standards for these pieces' change, and it's a good idea for people to make sure that what they are writing is modern and effective. Retirement letter samples can help.
Retirement Letter Samples for School or College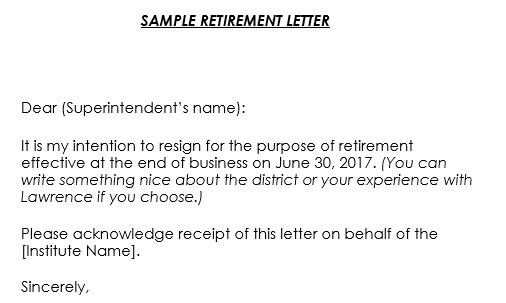 Sample Letter for a Retiring Employee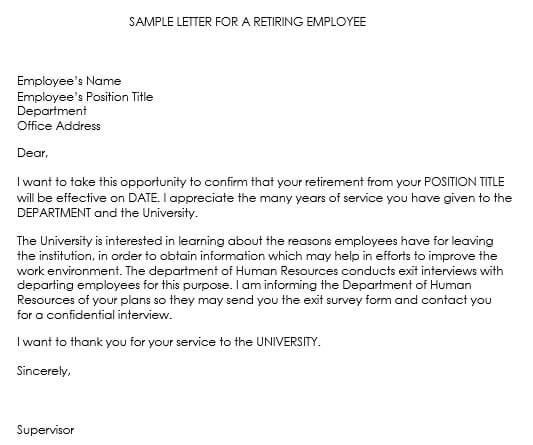 ---
Retirement Letter Sample – To a Work Colleague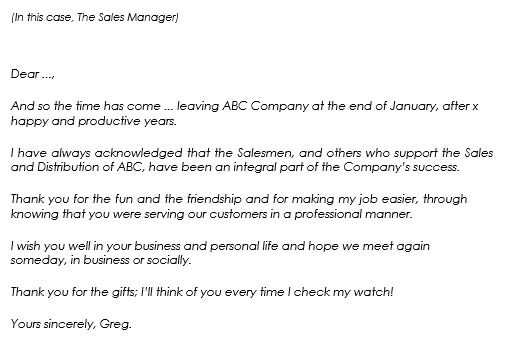 ---
Retirement Letter Format
---
Formal Retirement Letter Sample
---
Sample Emotional Retirement Letter

---
Retirement Notice Letter Sample
---
Retirement Thank You Letter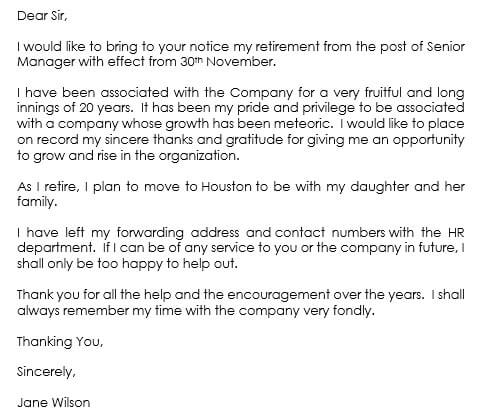 ---
Sample Voluntary Retirement Letter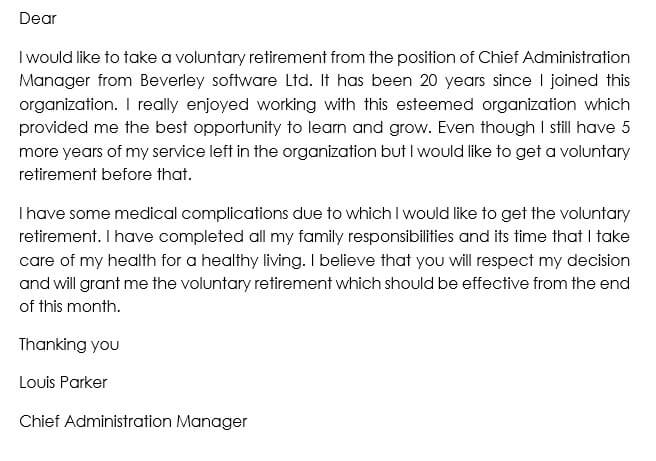 ---
Thank you letter on Retirement for loyal services
---
Bonus Content