When you visit a nice Mexican restaurant, you're going to notice that their menu is very distinct. They do not just put together pictures and random writing, with bad images and blurred out prices. They focus on creating atmosphere that comes with the splendid culture of the cuisine. If you have a restaurant, or perhaps want to look at good graphic design with a Mexican twist, consider looking at a few free, Mexican Style Restaurant Menu Templates. If you're not sure what Mexican menus look like or perhaps how to get inspiration from them, consider a few stand outs that make the best menus look so grand.
Distinctive Menu Items
To make a Mexican restaurant stand out, the menu must have specific dishes that are not American in nature. Even if there are common items like burritos and tacos, there should be a focus on ingredients, and style. The titles and descriptions of the menu will showcase the potent style of cooking that makes Mexico's cuisine come alive. The titles and descriptions matter here, and the best restaurants know how to make their dishes stand out.
Simplicity In Design
Another aspect of good overall Mexican menu designs is a matter of simplicity. While the dishes of Mexico's cuisine can be very complex, the menu listings should not be. Simplicity in font choices, easy to read descriptions, and formatting elements that are not crowded can make a menu stand out. It's easy to crowd menu pages with a lot of writing, and images. You do not want clutter, you want to have consumers read your menu with ease, and order without having to flow through so many choices. Simplicity can make ingredients and dish names stand out.
Colors Bring Out Inspiration
Mexican cooking can come in unique styles, with colors that complement one another. When looking at Mexican Style Restaurant Menu Templates, you'll find that there are various colors used. These can be simple, using colors from the Mexican flag (red, white, green), or something a bit more tropical. Mexico has a variety of cuisine, and it's all regional. Depending on what the restaurant serves, the colors can be chosen to complement those things. Regional dishes, and offerings should have specific colors that go with the menu pages, font colors, and styles.
Getting Inspiration From Templates
At the end of the day, you may want to consider the following Mexican Style Restaurant Menu Templates in PSD and PDF formats. They will bring to you inspiration, and ideas on how to make your restaurant stand out. They can showcase the beauty, splendor, and complexity of dishes in the Mexican style, with customizations that you put in place. Templates are there to inspire, show you different formatting, and design choices, and very well could make your business stand out. When stumped, just look to these templates, and you'll be able to use them to create something grand.
Download Mexican Style Restaurant Menu Templates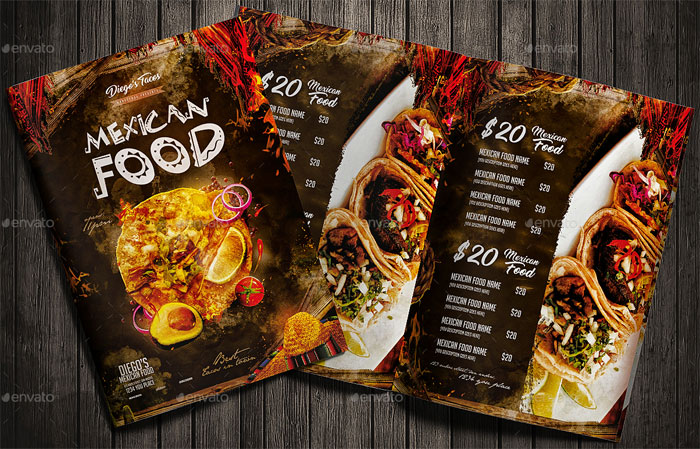 Mexican Menu Template
Mexican Cafe Menu Template
Mexican Menu (Bi fold)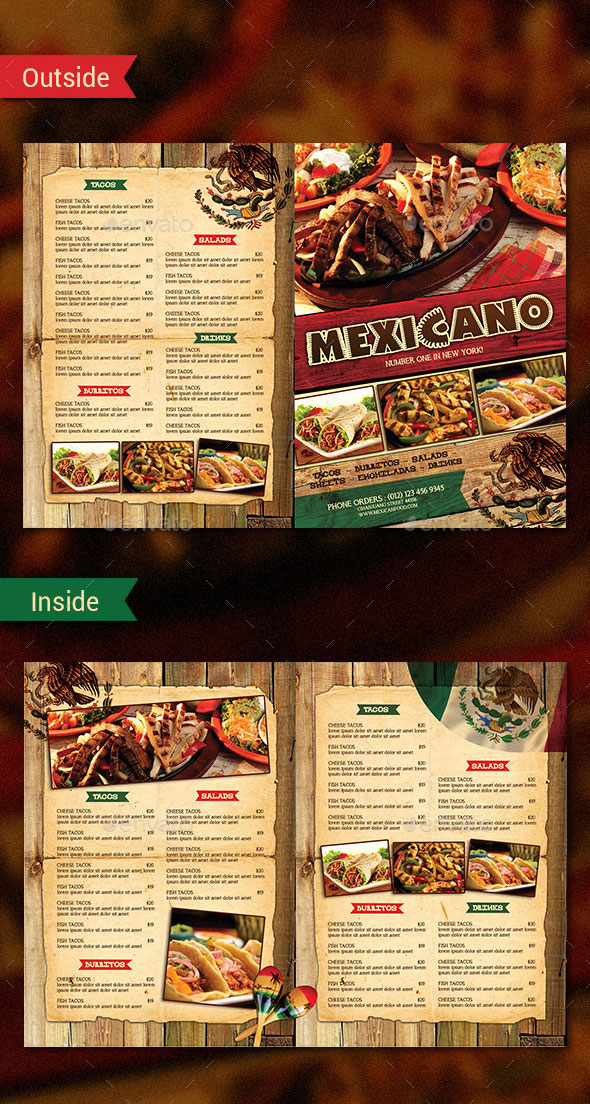 Mexican Style Menu Template
Trifold Mexican Menu Template
Trifold Mexican Menu
Mexican Restaurant Menu Flyer
Mexican Food Menu Template
Mexican Menu Template Download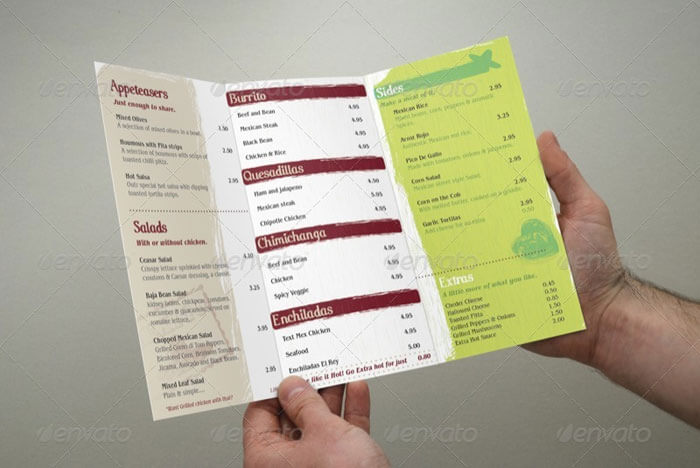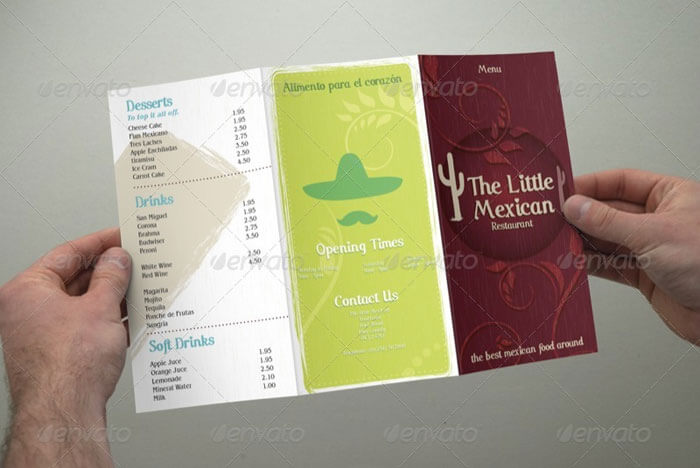 Mexican Bar Menu Template
Mexican Food Menu Design Template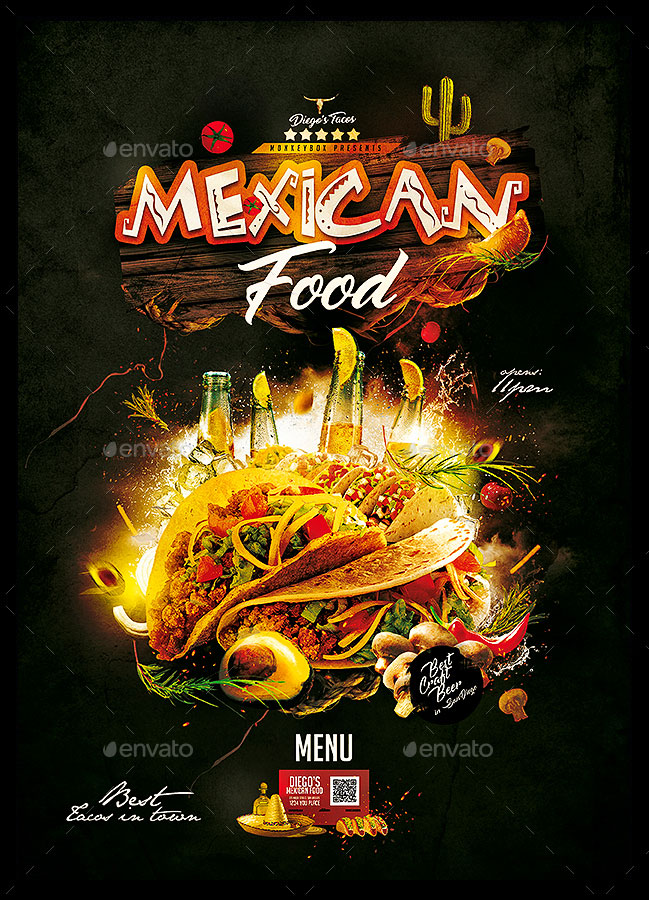 Mexican Cafe Menu Template PSD