Those that operate a catering business realize that they must perform numerous task. Of course, the main functions concern providing good quality food for their customers at banquet halls, dinning halls, or at another special location. Certainly, those involved with a catering business are multitasking professionals. They must cook the meals, set up the food, provide decorations, and serve the meal.
However, one important part of the entire process concerns creating a professional catering invoice for the customer. This process is a very simple task with catering invoice templates. Catering invoice templates will allow you create professional invoices that includes all necessary and detailed information regarding your services and charges. Once you modify a template to suit your needs, you can save it and print it in bulk for future use.
Important Sections
Generally, the catering invoice templates contain similar sections that are easily customized by the catering service to meet their specific requirements. First, it is important to realize that the templates included here are specifically for a catering business. Therefore, they are extremely adaptable. The important catering invoice sections include fields for the company name, fields for the company address, fields for the company telephone number, invoice number field, number of guest, ordered by, date of service, delivery address, time, event, food requested, service charge summary for foods and beverages, along with other miscellaneous items. The catering invoice forms should look professional and be completely filled out before submitting to the customer.
Download Professional Catering Invoice Templates
The professionally designed catering invoice templates included here are easy to customize with company specific information in word and sent to the customer's email address or their physical street address. Simply download the template and fill in all the important details before sending to the customer. Certainly, these well designed catering invoice templates will give your company a very professional and well organized look.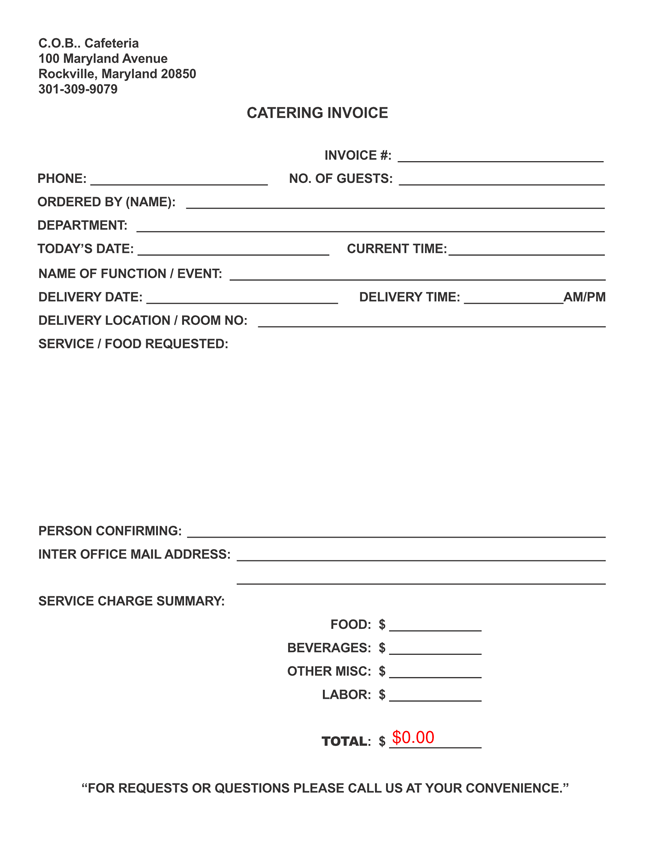 ---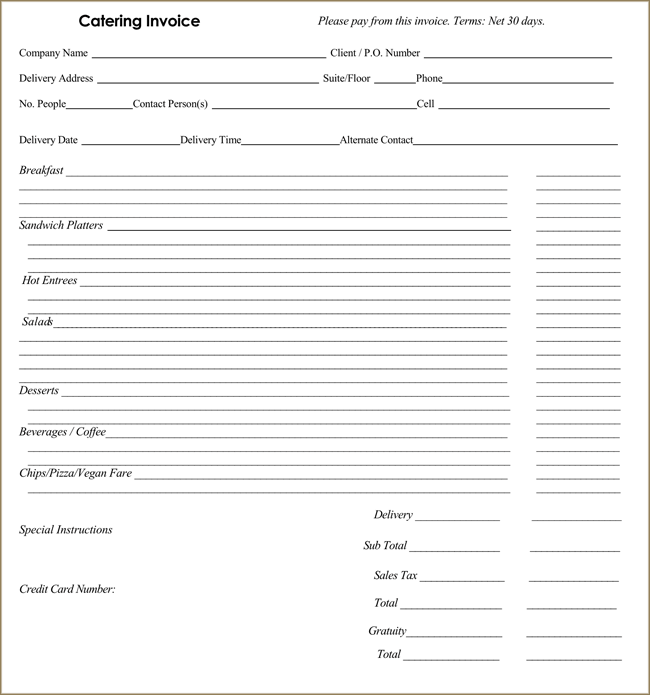 ---
---
---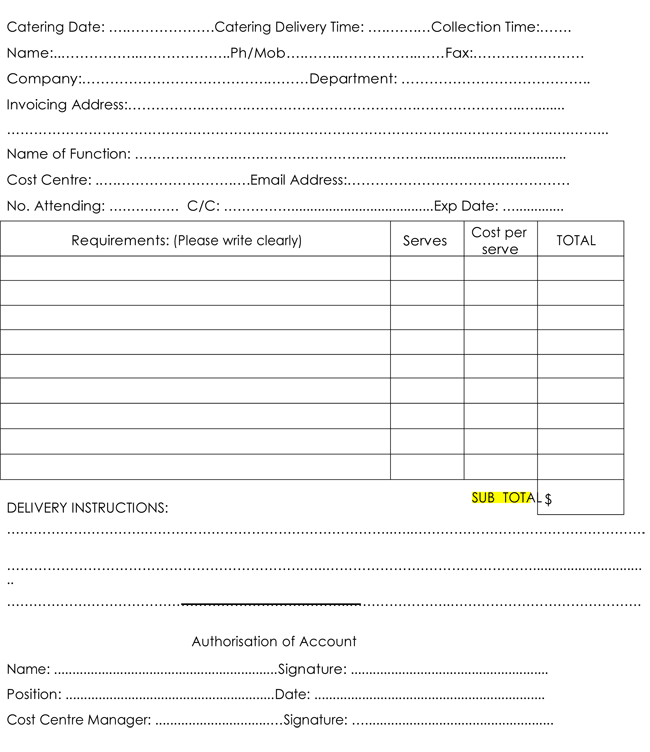 ---
---
[ads]