Often, it seems like the younger generation forget about the way to thank someone for sending them a special gift of money. This gift might be due to their birthday, graduation, holiday or some other special event in their life. Generally, the younger generation might simply ignore this common courtesy or send out a quick email to the sender of the money with just "thanks" in the message. It's time to bring back old fashioned common courtesy with a finely crafted thank you note. It's traditional and lets the other person know that you genuinely liked their gift. Get started creating wonderful notes with the Money/Cash Gift Thank You Note Templates included here.
Sending Out A Quick Thank You
Often, people of all ages live a busy life and simply do not have the time to sit down and compose a suitable thank you note that will get their message across to the receiver. Of course, timing is important. You don't want to wait several weeks to send out the thank you. This creates a very negative impression and the person might assume that you did not appreciate their gift. The Money/Cash Gift Thank You Note Templates included here will simplify the entire process. Certainly, the templates will come in handy for a wide variety of situations, where money or a gift of cash was received.
The Right Thank You Note Words
Some people simply put pen to paper or get behind the keyboard on their computer and cannot find the right words to show appreciation. The Money/Cash Gift Thank You Note Templates included here will help you to easily choose just the right words to fit the situation. The templates are suitable for writing a message that you might prefer to send by text or even regular mail. Simply make your selection and start composing.
[ads]
Sample Money/Cash Gift Thank You Note Template

Cash Gift Thank You Note Wording
Cash Gift Thank You Note Example
Cash Gift Thank You Letter Sample
Money Gift Thank You Note Sample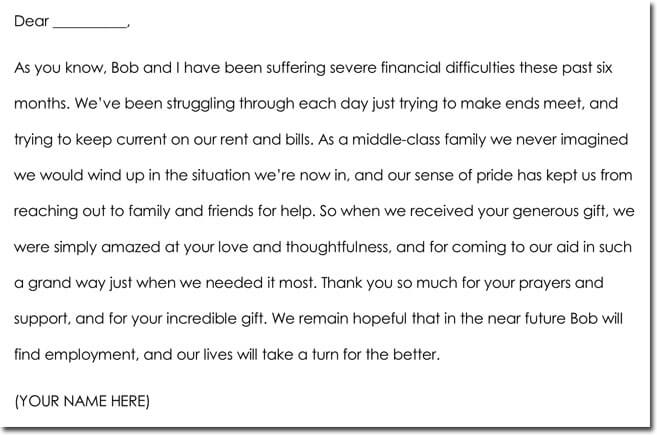 [mdn]
Cash Gift Thank You Note Templates